Alumni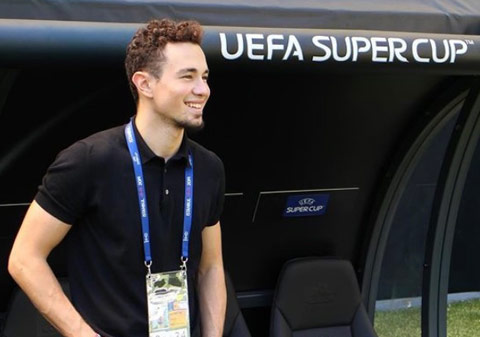 Onat Karabıçak
I think I graduated from the university that I could receive the best sports management education in Turkey. I've been interested in sports since my childhood. When I saw the announcement of the BİLGİ Sports Management Department talent exam, I applied without hesitation. I didn't want to miss the chance to study in a field that I interested in. BİLGİ provided me with the opportunity to improve myself in my field, to get to know the sector, to take lessons from and meet with the industry leaders. One of the major advantages of the department was the chance to gain experience in many different areas of the industry before graduating, with the various internship and volunteering opportunities provided. While I was still a student, I had the opportunity to work in the world's biggest sports organizations, such as the UEFA Super Cup Final and the UEFA Champions League Final. In addition, I had the chance to observe our international competitors with the experience of international projects and the Sport International Program, which brings together sports management students from 4 different countries. Thanks to the support given to the students in the department, we have succeeded in realizing the "MODEL BİLGİSpor" project, which is a student project and aims to give this experience to sports management candidates.
Currently, I continue my postgraduate education on Football Business in Johan Cruyff Institute and at the same time working at Turkish Tennis Federation as International Relations and Project Development Specialist. I can say that BİLGİSpor is definitely the right choice for those who want to deal with sports management professionally.
---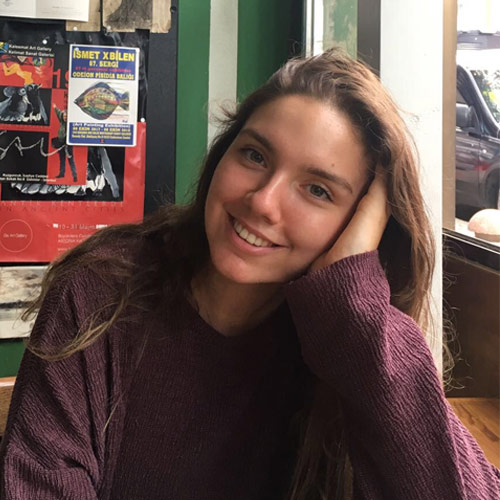 Saadet Nehir Aytuğ
I graduated from Istanbul Bilgi University Department of Sports Management in June 2019. During my education, I took several courses on sports focused marketing, strategic marketing, property management and organization management, digital media communication in sports, and brand and identity management in sports. In my 11 year of professional volleyball career as a player, I took an active role to represent our country in many international tournaments in addition through various age groups, in addition to some clubs like UPS and TVF 2nd League Volleyball Team. In 2019, due to my chronic injury, I left the Çanakkale Metropolitan Municipality team, which is the first league teams I was transferred, to end my professional sports career. My main areas of interest are marketing, digital media communication, and brand and identity management. As an individual who is highly motivated, open to self-improvement and has been active in sports both on and off the field, I have a career planning where I can strengthen this formation that I have gained in the sports sector and develop myself in line with my interests. Studying undergraduate education at Istanbul Bilgi University Sports Management Department offered me the opportunity to meet many important people from different branches and departments of sports, to take lessons from very valuable teachers and to do internships in leading institutions of the sector. In sports, which is one of the largest sectors in the world in terms of my student years, money volume and the audiences it addresses, it was a process that helped me a lot in deciding in which fields and departments I could more easily exhibit my skills in sports. In my business life, I understand better what my school, which provides education with the motto "It should learn for life, not for school" contributes to me.
---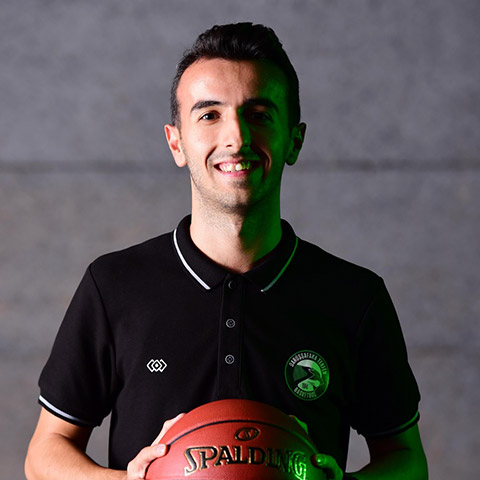 ULUĞ İZGİ / Sports Management (Major) - Child Development (Minor) 2019 Graduate
One of the most important aspects of studying BİLGİ Sports Management was that it provided training with a team of instructors who lead the department, who have proven themselves in the sports industry and are role model in their field. In addition to the training provided, there existed the opportunity to participate in international events during study, which contributed to our development in terms of organization management with activities where we could gain an innovative perspective and made observations in practice. As a result of the combination of the interactive trainings during 4 years and internship for the whole last year, I could improve in subjects such as marketing and event management. I can take responsibilities and make the necessary decisions within the management of Darüşşafaka Sports Club, where I am currently working as Sports Schools Supervisor. I feel the difference of being a part of the BİLGİ Sports Management Department family in every sense.
Istanbul Bilgi University enabled a new start in my life. By offering all the necessary opportunities to prepare for my professional life, it made a great contribution to my university period in the best way possible.
---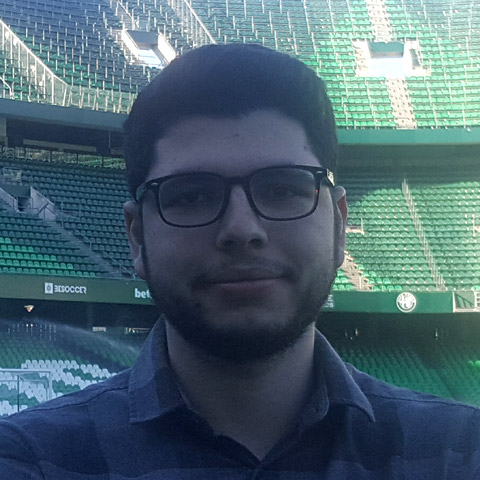 TİBER UZUNOĞLU
I'm experiencing the the advantage of graduating from Istanbul Bilgi University, Sports Management department since the day I graduated. One of the biggest privilege provided by my department was that it offered the opportunity to experience in different areas of the industry until I graduate. During my 4-year education, I gained lots of experiences through internships, volunteering and international seminars. I had the opportunity to observe the progress of sports management not only in our country but also in other countries of the world. I gained experience with internships at companies such as Garanti BBVA, Sportsnet Group, Turkish Airlines and Real Betis Balompie. Thanks to these opportunities, I decided in which direction I would shape my career through and in which field I would like to take part in sports, which is one of the largest sectors in the world. Besides, I had the chance to have an idea about what awaits me in my professional life after my graduation while I was continuing my education.
I am currently pursuing my professional career as an account executive at the Sportsnet Group, where I had the opportunity to experience an internship before. In addition to having the opportunity to work closely with brands that support sports, I am happy to use the knowledge I learned during my education life. After graduation, I once again understood how suitable was the sport management department for me and what a right decision I made for my professional life.
---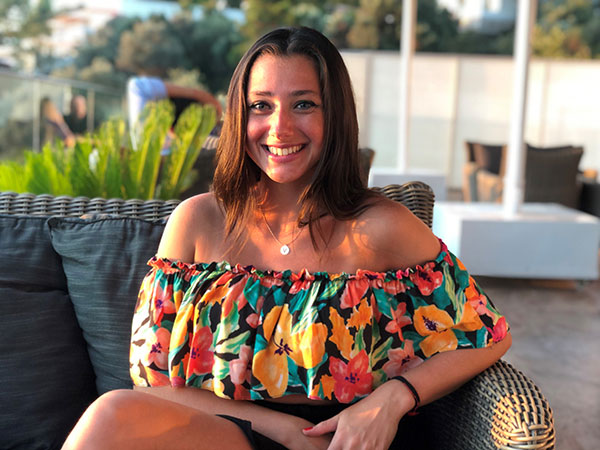 VALERİ BAHAR
They always ask about the most memorable moments of the university years. For me these moments involved the campus, friendships, one-to-one relationships, communication with my teachers, and of course the organizations I attended during these years.
I am about to finish my 5th year in my Bilgi University journey and I feel happier everyday for studying these majors in this university. As my adventure here is about to come to an end, I realize that there are so many exciting things waiting for me in business life. I have entered this university studying Sports Management as my major and later I began to study Physical Therapy and Rehabilitation as my second major.
I have been an athlete since I was born and having being able to improve my interests and even create new areas of interests by studying here has felt like a great luxury. I have loved studying in these two departments and I feel like loving what I have learnt will make me more successful in my business career. Thanks to Cem Tınaz, the Director of Sports Management Department, I have had the chance to learn about all the fields of sports industry, to meet and work with the important people in this industry. Also, huge thanks to Hülya Şişli, the head of Physical Therapy and Rehabilitation Department, for helping me build a solid foundation for becoming a visionary physiotherapist.
I'm currently working in a private hospital in İstanbul as Physical Therapy Coordinator. Both as a manager and a physiotherapist, my goal is to pass on my creativity and knowledge into the business world. I have developed my enthusiasm for research, my curiosity' and my scientific point of view in Bilgi University and I would like to keep them throughout my career. I also know that it is a privilege to be able to come back to my school, to my teachers and to know that they will help me through my next journey.