updated at:
published at:
Webinar Series III - Violence against Women and the İstanbul Convention: Voices from Poland, Hungary and Bulgaria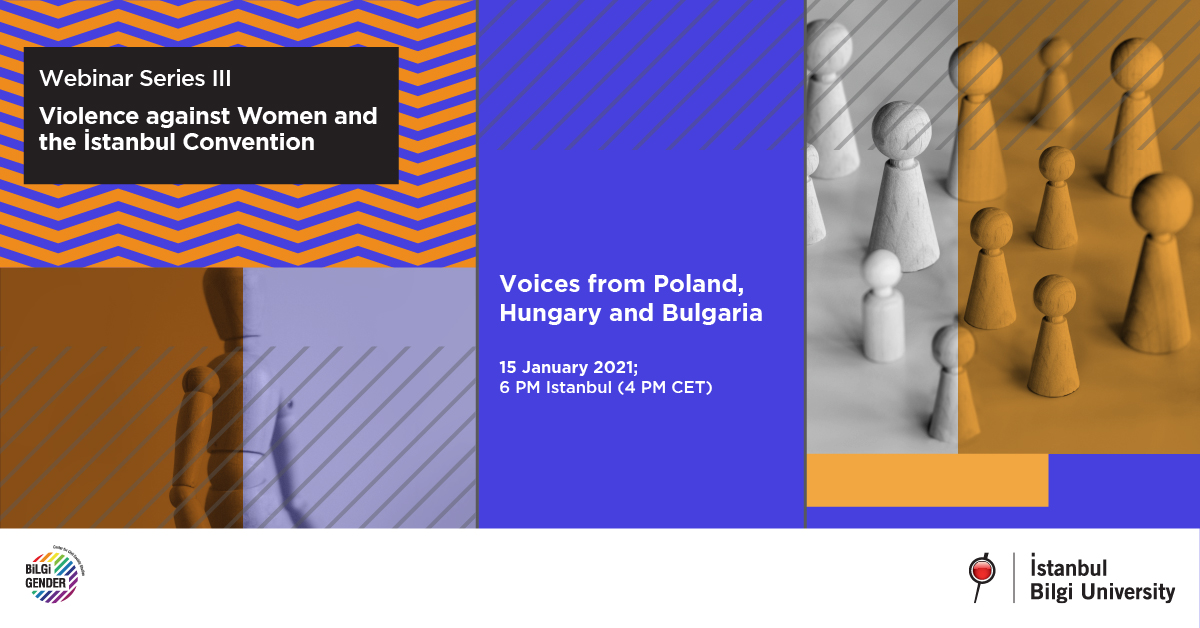 Date: 15 January 2021, Friday
Time: 6 PM İstanbul (4 PM CET)
BilgiGender invites you to the third and final webinar of the Violence Against Women & the Istanbul Convention series. This session offers an international perspective as our guests from Poland, Hungary and Bulgaria discuss the issue in their respective contexts allowing participants to reach a broader and comparative understanding of central themes and concepts around the topic.
Discussant:
Gülhan Balsoy, İstanbul Bilgi University
Speakers:
Agnieszka Grzybek, Poland
Andrea Krizsan, Hungary
Iliana Balabanova, Bulgaria
Click here to join the webinar.