İstanbul Bilgi University Press
Pioneering in Free and Critical Academic Publishing
Established in 2000, İstanbul Bilgi University Press is part of İstanbul Bilgi University and publishes both original works in English, Turkish and translations from the major languages of the world in a wide range of areas such as political science, economics, sociology, psychology, philosophy, arts and literature as well as textbooks.
İstanbul Bilgi University Press has published more than 600 titles since the time it was first established and now, it publishes three to four books a month, which makes it a unique academic publishing house among all public and private universities.
Furthermore, İstanbul Bilgi University Press is also publishing academic works in English language. These books are essentially, researches and monographs of renowned Turkish scholars and they aroused an interest both in academic circles and in general readership. The English books have paved a way for the academic world in Turkey to share the history, politics and researches about Turkey with the foreign language students and academicians and also to represent the internal thoughts and discussions about Turkey's relationship with the world outside.
With the understanding of "history from below" Istanbul Bilgi University Press releases important series such as Ottoman Studies, History, Migration Studies, NGO Studies, Economy, History of Thought, Political Science, and Art – Aesthetic. Each series has original works that contribute the literature and from both Turkish and foreign scholars.
http://www.bilgiyay.com/k/7/bilgi-universitesi-yayinlari-hakkinda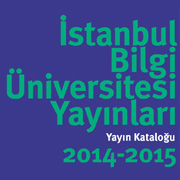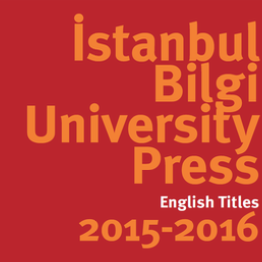 Istanbul Bilgi University Press, Turkish and English Publications Catalog 2015-2016