Summer Schools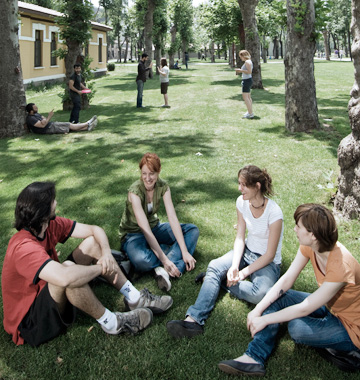 İstanbul Bilgi University Summer School
Students have the opportunity to take courses in the BİLGİ Summer School. All students, including ÖSYM scholarship students, pay a fee per course. For detailed information, students should refer to the 'Summer School' link below.
Students also have the opportunity to transfer credits of courses taken in the summer schools of other institutions of higher education. Such credit transfer is subject to the rules set by the University and the Faculty Executive Boards. Students who plan to take summer school courses at another institution of higher education are required to obtain permission from their Faculty Executive Board prior to registration for those courses. For detailed information about rules and procedures concerning credit transfer students should contact the Student Affairs Office.
Laureate Summer Schools
Every summer, Laureate Member Universities offer summer programs in different study subjects. The programs are designed with activities, a broad range of culture practice and outdoor activities. The summer programs are open to all students from all disciplines.
All BİLGİ and Laureate Summer Schools are as follows: