updated at:
published at:
BİLGİ TALENT FEST 2021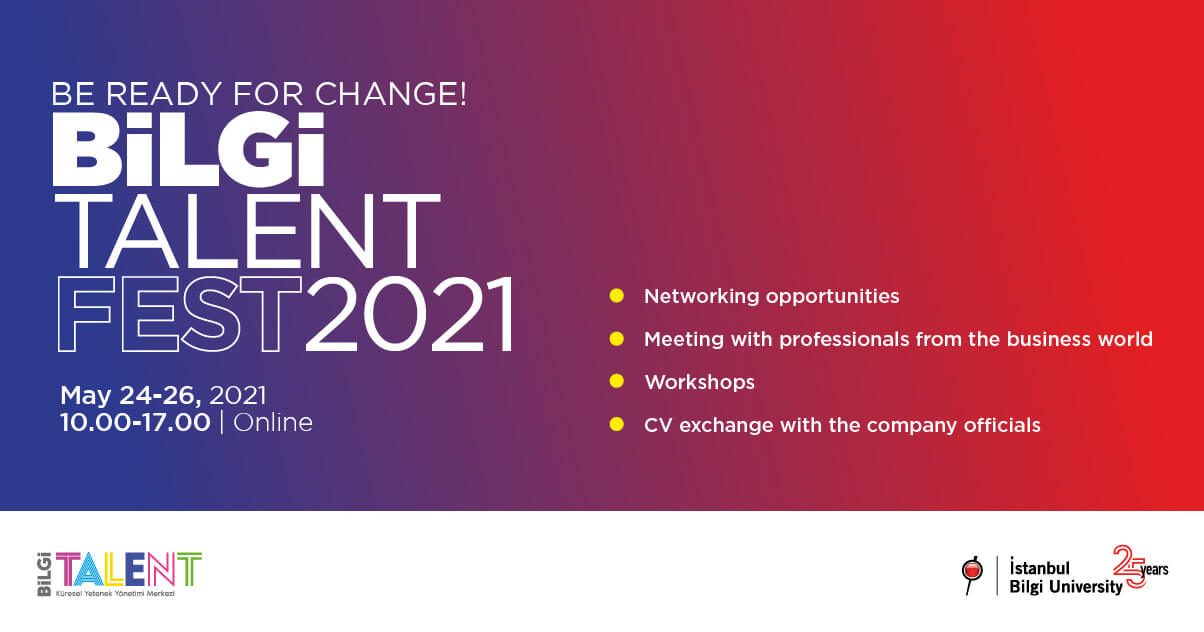 Date: May 24 - 26, 2021/ Monday, Tuesday, Wednesday
Time 10.00 - 17.00
Zoom
BİLGİ TALENT FEST brings together the leading companies of the 2021 sectors with BİLGİ students and alumni. All BİLGİ students and alumni are welcome to participate in this event, free of charge, in which they will have the chance to listen to expert speakers on issues such as the professions of the future, the expectations of the business world, what is required of them to be successful, and the changing work culture in the framework of the ever changing world with the recent introduction of pandemic into our lives and the rapid changes in technology.
Networking opportunities
Meeting with professionals from the business world
Workshops
CV exchange with the company officials
For more information: https://talentfest.bilgi.edu.tr/tr/2021/
.