updated at:
published at:
20th Anniversary The Turkish International Arbitration Law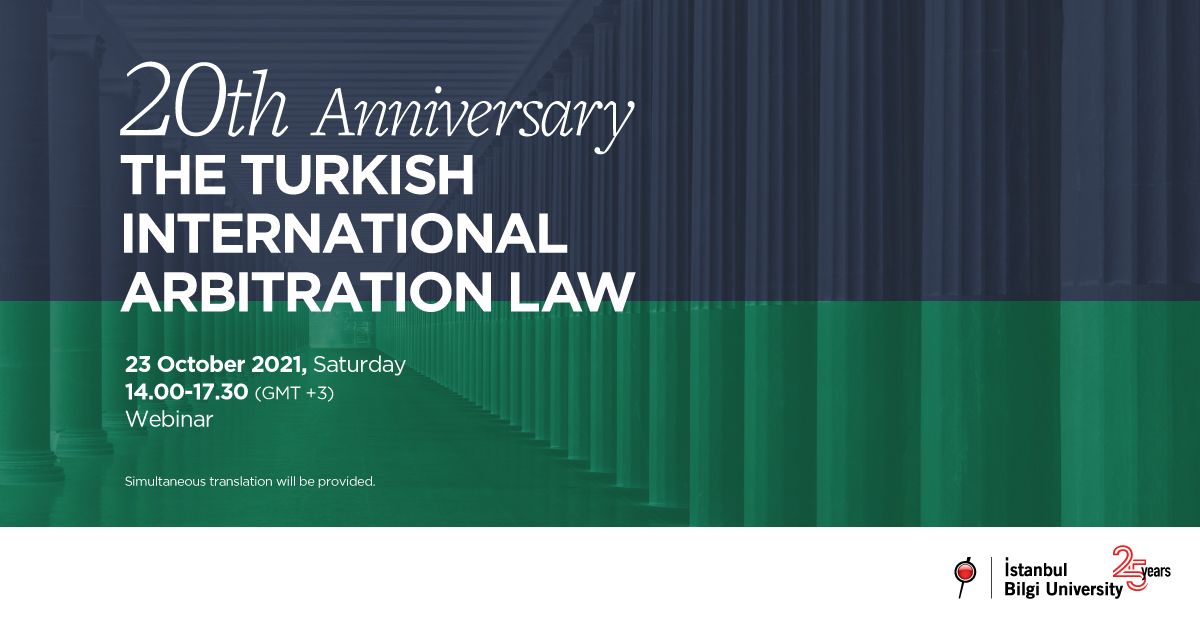 Date: October 23, 2021 - Saturday
Time: 14.00-17.30 (GMT +3)
Webinar
The Turkish International Arbitration Law came into force in 2001 and has entered its 20th year in 2021. This twenty-year period has seen many different international disputes, and has produced a wealth of experience. Undoubtedly, this experience belongs not only to the parties represented in these disputes, but also to lawyers, judges, academics, and even foreign practitioners who are interested in international arbitration. We would like to invite you to our symposium titled 'The 20th Anniversary of Turkish International Arbitration Law,' where we will explore this period from the perspectives of speakers who have played a wide variety of roles in international disputes.
Simultaneous translation will be provided.
Click here to register in advance for this webinar.