updated at:
published at:
Space Talks - No:88  Graham Harman "Architecture and Objects"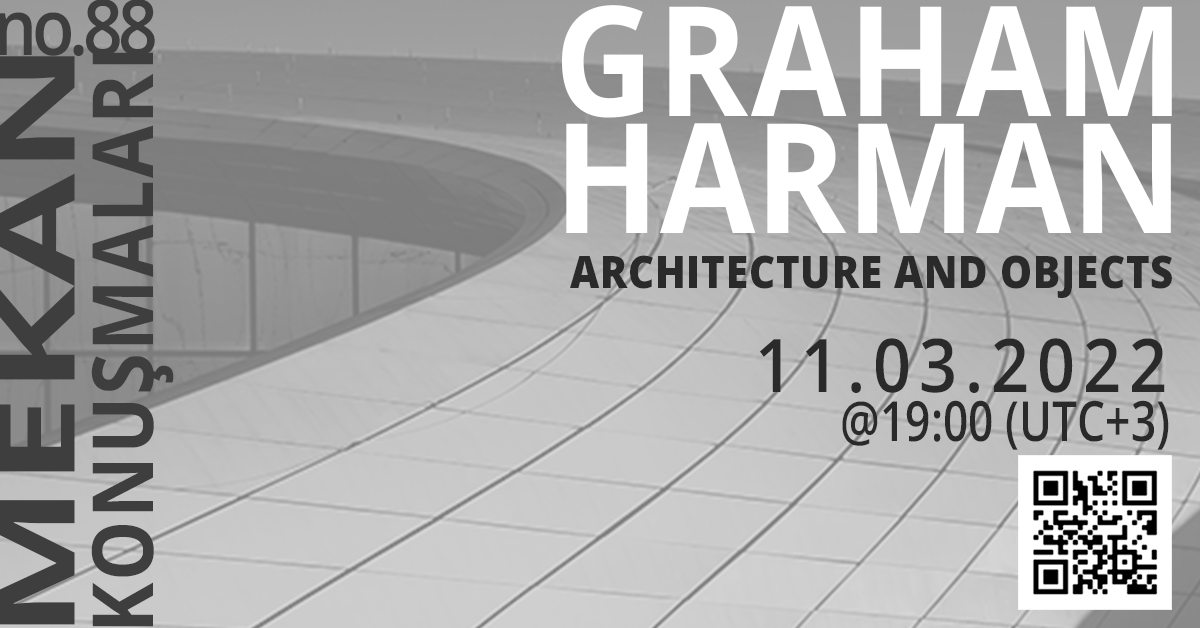 Date: March 11, 2022 - Friday
Time: 7 PM (UTC+3)
Online
Speaker: Graham Harman
We are pleased to announce that Graham Harman will be our guest with his talk on "Architecture and Objects" in the 88th episode of Space Talks (Mekan Konuşmaları), hosted by the students of the Architecture Graduate Programmes at İstanbul Bilgi University.
Harman's object-oriented ontology (OOO) is one of the liveliest philosophical discussions. From a non-human-centered standpoint, OOO makes distinct claims about the nature and equality of object relations, arguing that objects are entities in their reality that have autonomy and the capacity to interact with each other. Reflected in fields such as ecology, architecture, politics, history, feminism, and literature, OOO offers the possibility to create new theoretical and practical knowledge by removing the hierarchical relationship between subject and object. Join us as Harman talks about his forthcoming book on architecture, Architecture and Objects.
The event is open to all.
Click here to join the event.