updated at:
published at:
Text-Based Analysis Using Social Media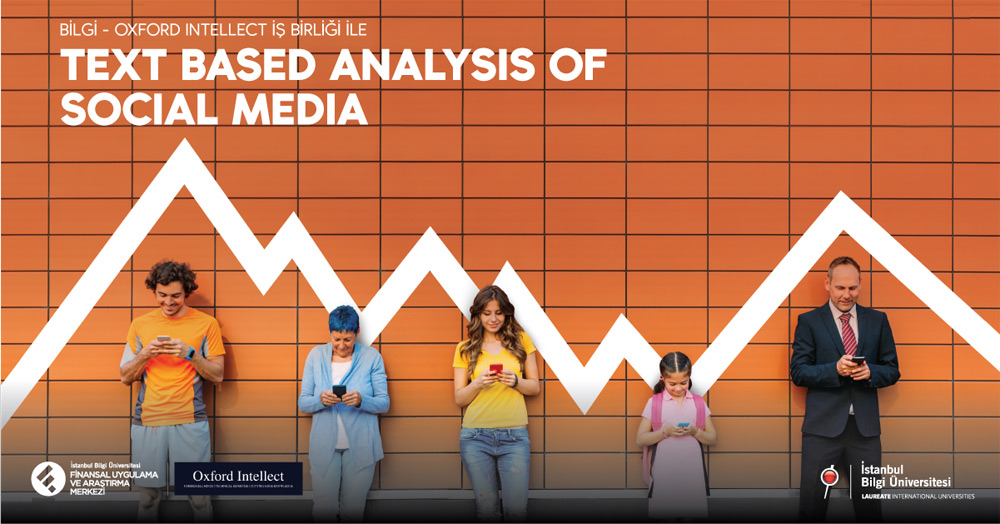 İstanbul Bilgi University Center for Financial Studies (CEFIS) and Oxford Intellect organize a three-day course that will guide participants through the essentials of text-based analysis using social media. The course will demonstrate ideas through Twitter, although the techniques taught are applicable to other types of social media and text. There will be a strong emphasis on case study discussions so that participants leave the training with a clear idea of how text-based analysis can benefit them. After completing this course, participants learn how to extract data from social media, visualize extracted data, identify topic and sentiment of texts in social media.
Main subjects:
Data Visualization
Sentiment Analysis
Topic Detection
Extracting Data from Twitter

Course Dates: May 11-12-13, 2018
Application Deadline: April 13, 2018

The course is paid and the language is English.
For registration and detailed information, please contact with cefis@bilgi.edu.tr