updated at:
published at:
Erasmus+ Study Mobility Information Seminars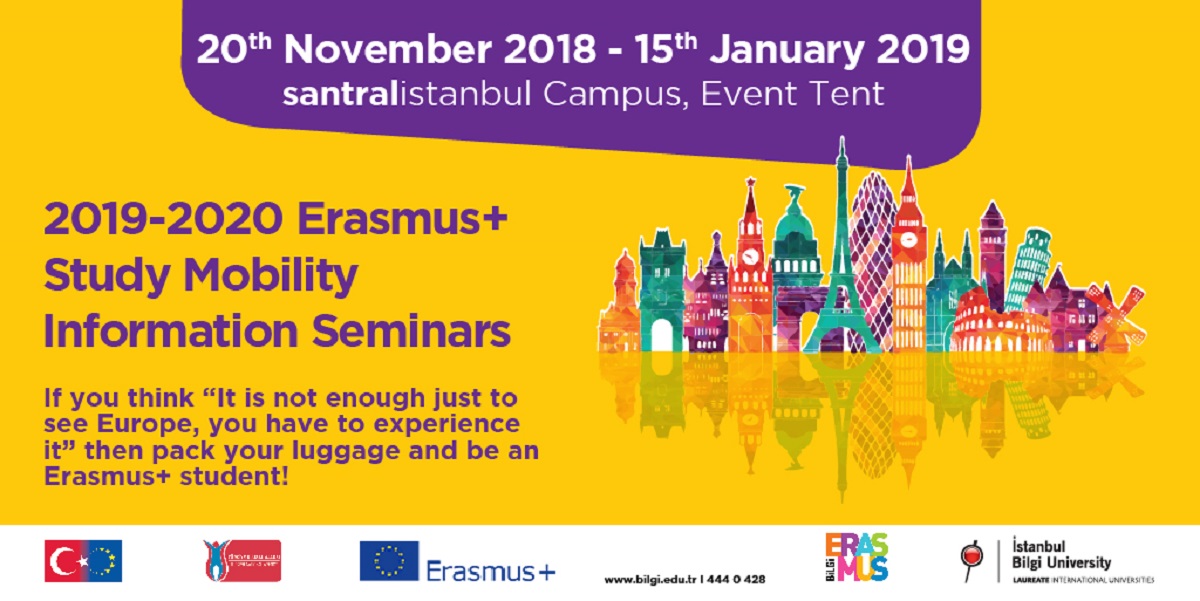 With Erasmus+ Exchange Programs, you can study abroad as an exchange student and make a difference in your career.

İstanbul Bilgi University International Center organizes Erasmus+ Exchange Programs Information Seminars between 20 November 2018-18 January 2019. All interested BİLGİ students are invited.
Place: santralistanbul Campus, Event Tent

November 2018 Information Seminars:
20 November, Tuesday / 10.00-11.00
22 November, Thursday / 14.30-15.30
26 November, Monday / 15.00-16.00
28 November, Wednesday / 13.00-14.00
30 November, Friday / 14.30-15.30 (in English)

December 2018 Information Seminars:
6 December, Thursday / 15.00-16.00
11 December, Tuesday / 14.00-15.00
14 December, Friday / 15.00-16.00
17 December, Monday / 10.00-11.00
20 December, Thursday / 11.00-12.00
26 December, Wednesday / 14.30-15.30 (in English)

January 2019 Information Seminars:
15 January, Tuesday / 14.00-15.00
17 January, Thursday / 10.00-11.00 (in English)
18 January, Friday / 13.00-14.00