updated at:
published at:
BİLGİ Homecoming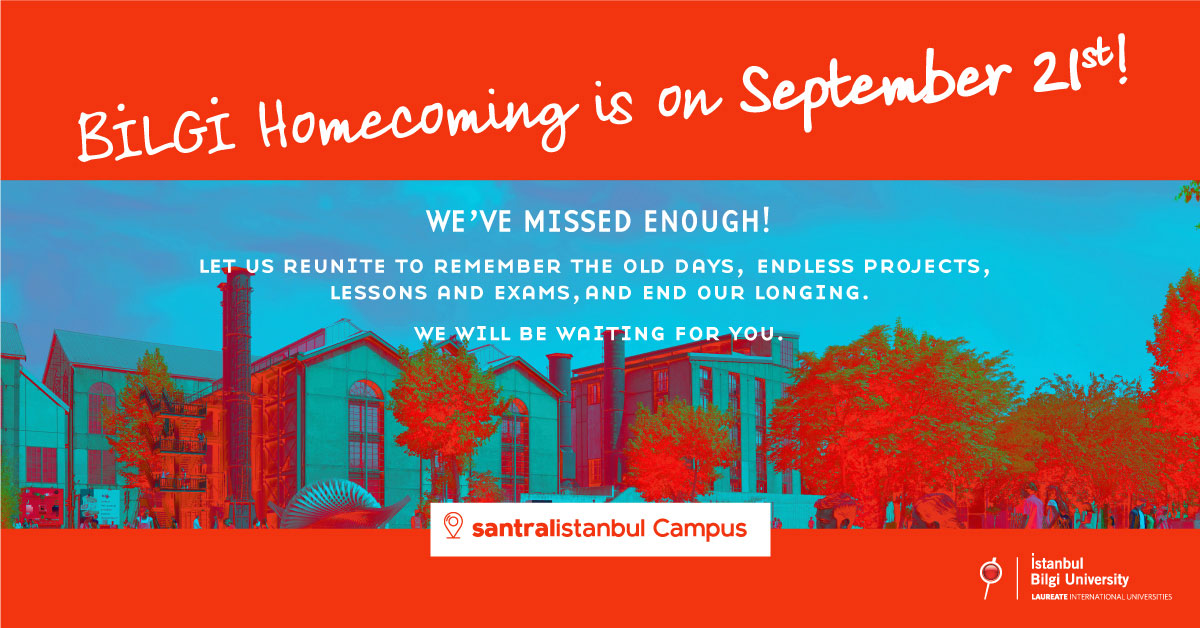 Date: September 21, 2019
Place: santralistanbul Campus
We desire to meet all BİLGİ graduates at BİLGİ Homecoming event which will provide us an opportunity to come together, fulfill our longings and do new things together.
All of our graduates are invited to the event.
Click for participation.

Detailed programme will be announced.