updated at:
published at:
Study Abroad Programs in the USA: University of California San Diego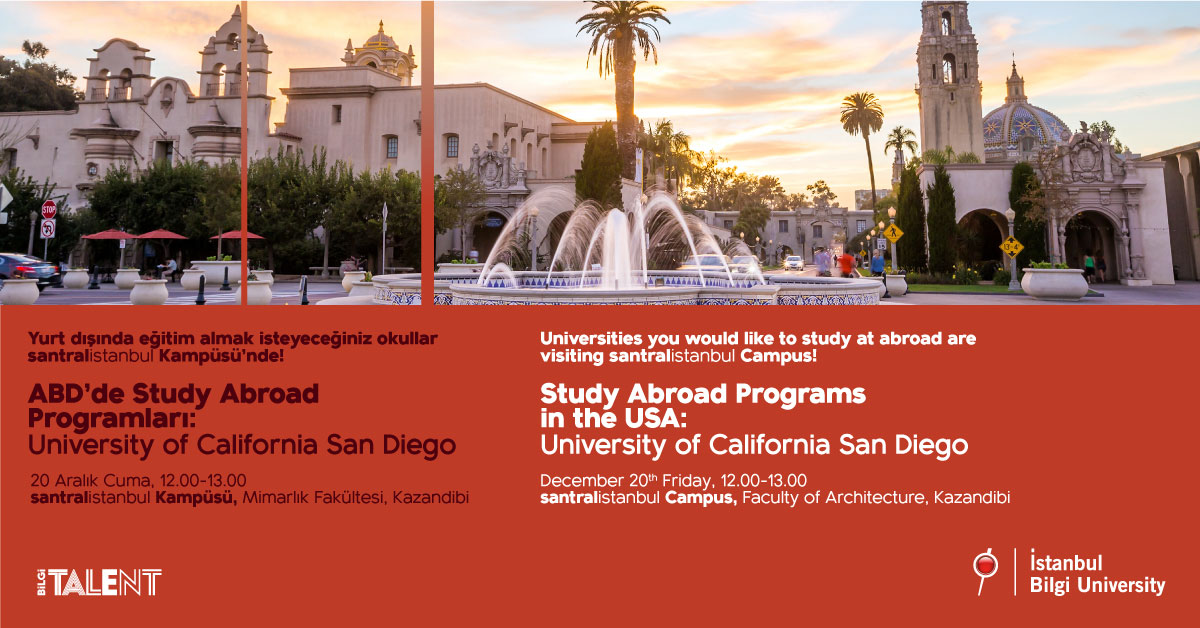 Universities you would like to study at abroad are visiting santralistanbul Campus!
Date: December 20, 2019, Friday
Time: 12:00-13:00 Place: santralistanbul Campus, Faculty of Architecture, Kazandibi
You can learn everything about English Language education, short and long-term summer and winter school and professional certificate programs offered at University of California San Diego attending the presentation.
Presentation will be in English.