updated at:
published at:
BİLGİ TALENT FEST 2020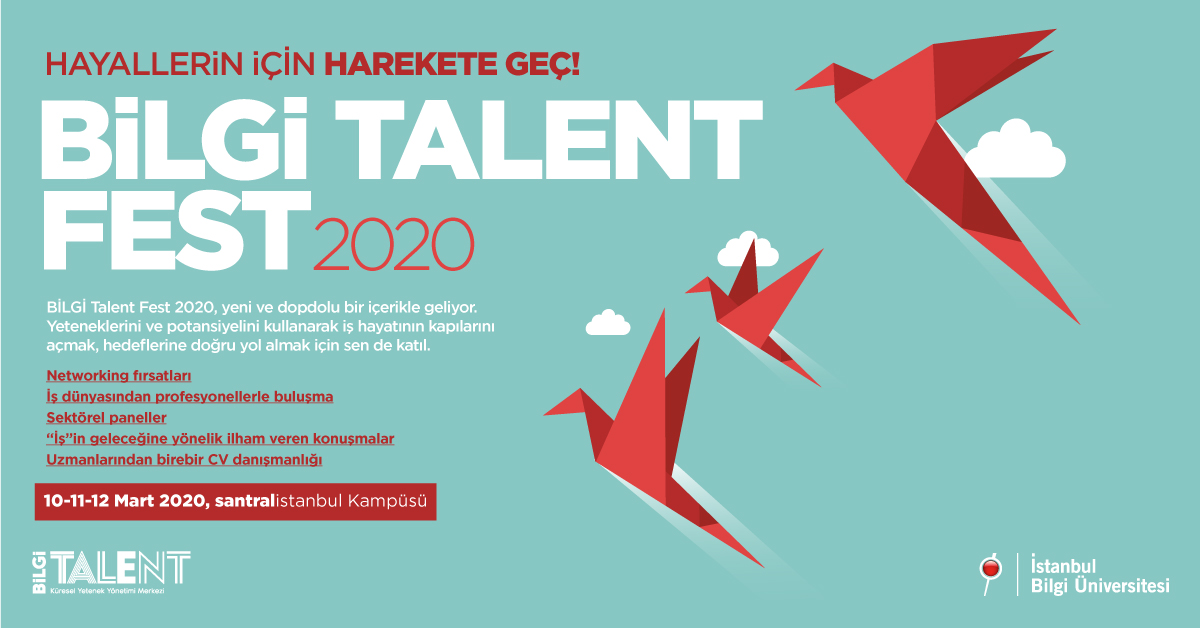 BİLGİ Talent Fest 2020, the most wide-ranging private sector event organized by İstanbul Bilgi University Global Talent Management Center (BİLGİTalent), brings together the leading firms of the sector, BİLGİ students and alumni.
BİLGİ Talent Fest 2020 which include future jobs of the transforming business world, 21st century skills to succeed in the working life, keynote speeches on the culture of future workspace welcomes all undergraduate and graduate students and alumni, regardless of the department and year (*).
Networking opportunities
Meeting business world professionals
Sectoral panels
Inspiring talks on the future of work
One-to-one CV consultancy from the experts
*This event is open to students/alumni of İstanbul Bilgi University and other universities.
*Admission is free.
Date: 10-11-12 March 2020 Place: santralistanbul Campus, ÇSM-Study Hall