updated at:
published at:
Graduate Programs in Engineering in the USA: Southern Methodist University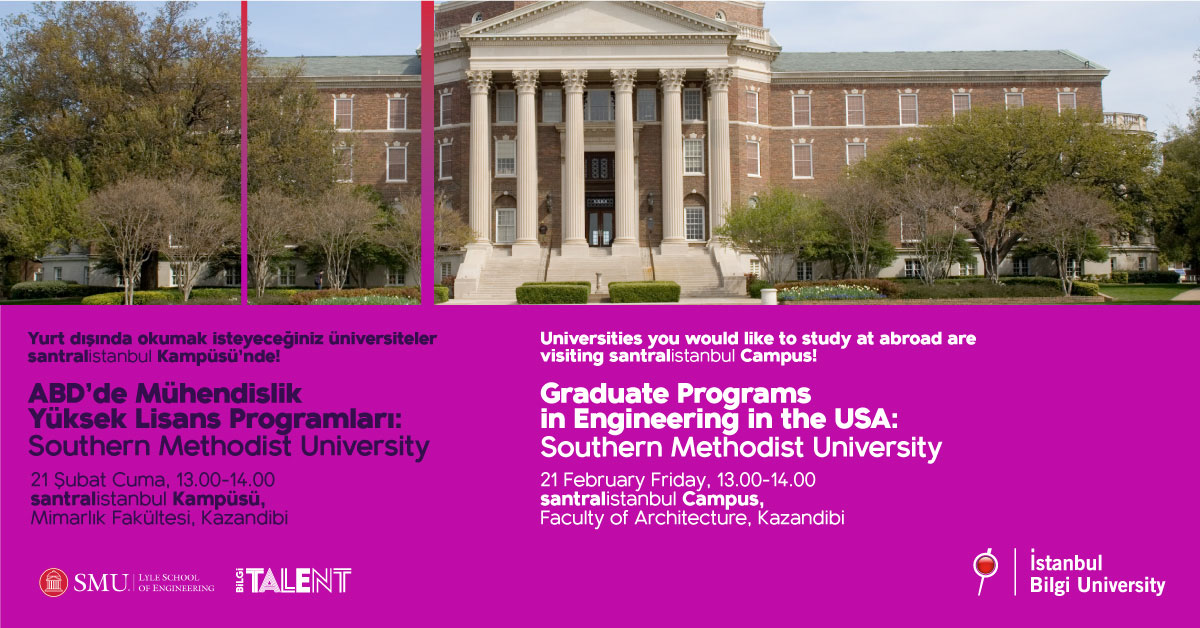 The event is organized by İstanbul Bilgi University Global Talent Management Center (BİLGİTalent).
Date: 21 February 2020
Time: 13.00-14.00
Place: santralistanbul Campus, Faculty of Architecture, Kazandibi
Join the presentation to learn everything about the graduate programs in engineering at Southern Methodist University Lyle School of Engineering.
Presentation will be in English.