updated at:
published at:
Gender Equality and Sustainability: Agnès Varda's Sustaining Legacy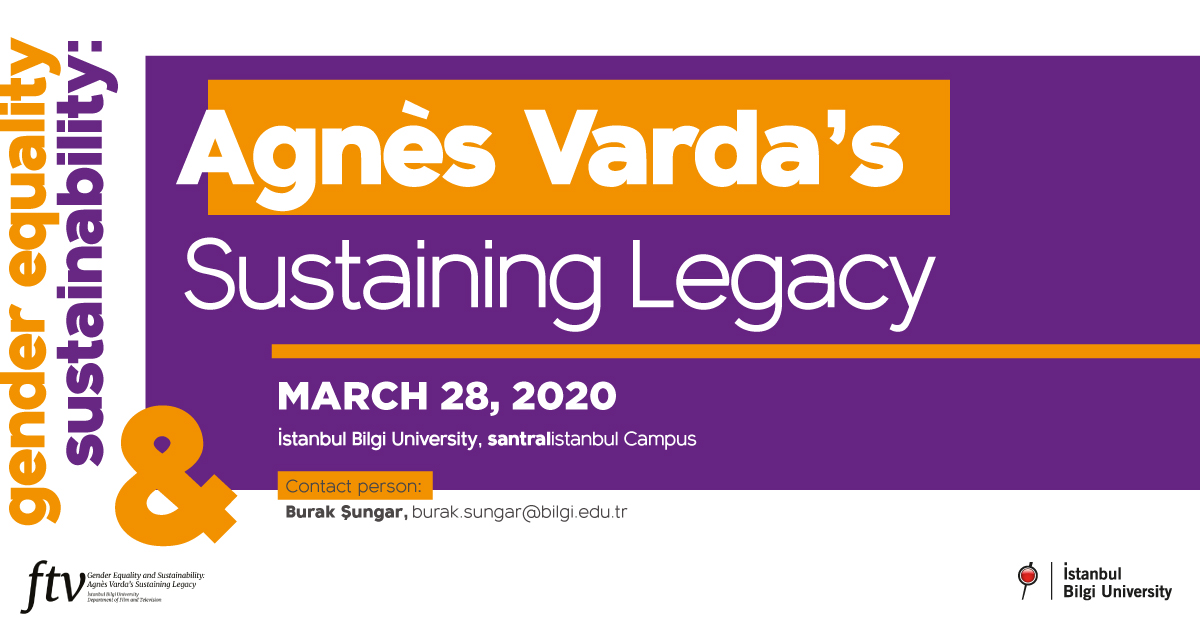 Keynote Speakers:
Sandy Flitterman-Lewis, Rutgers University, Associate Professor of English and Film
Homay King, Bryn Mawr College, Chair and Professor of History of Art and the Eugenia Chase Guild Chair in the Humanities
The event is organized by İstanbul Bilgi University Department of Film.
Date: 28 March 2020
This event will be held virtually. Click here to join.
İstanbul Bilgi University is launching a series of annual events dedicated to the intersecting themes of gender equality and sustainability under various academic disciplines. This year's event will consider the framework of film studies.