updated at:
published at:
Gender Equality and Sustainability: Agnès Varda's Sustaining Legacy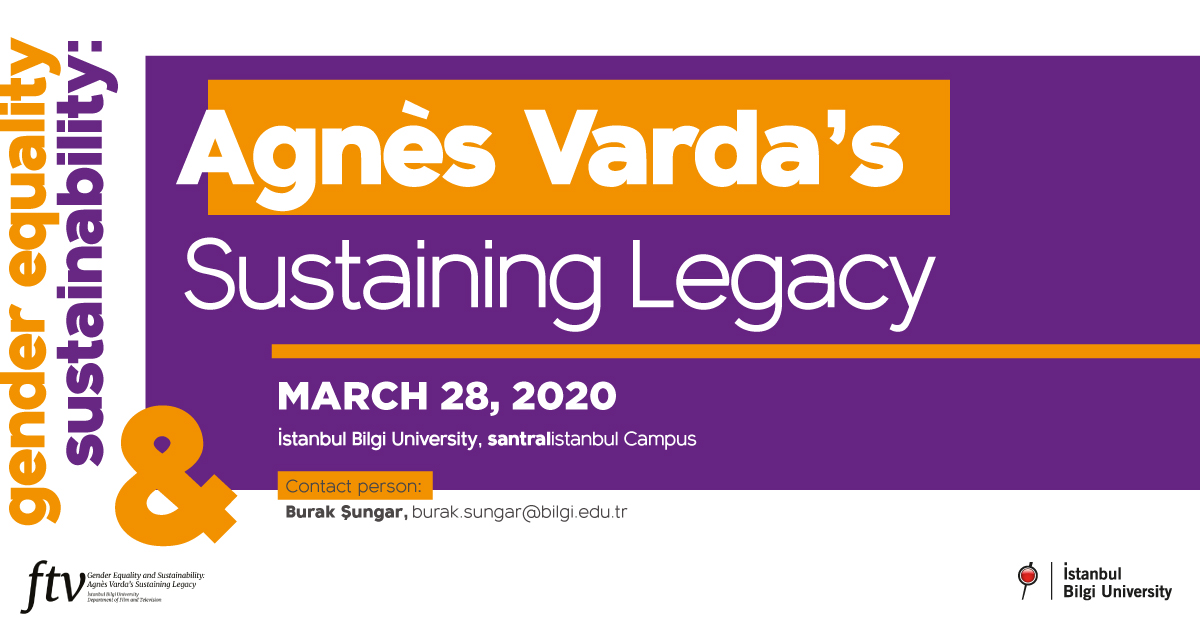 Keynote Speakers:
Sandy Flitterman-Lewis, Rutgers University, Associate Professor of English and Film
Homay King, Bryn Mawr College, Chair and Professor of History of Art and the Eugenia Chase Guild Chair in the Humanities
The event is organized by İstanbul Bilgi University Department of Film.
Date: 28 March 2020
Place: santralistanbul Campus
İstanbul Bilgi University is launching a series of annual events dedicated to the intersecting themes of gender equality and sustainability under various academic disciplines. This year's event will consider the framework of film studies.
The inspiration for this inaugural symposium comes from the tireless gleaner of images Agnès Varda, whose legacy of female subjectivity spans more than six decades, from her first film La Pointe Courte (1955) to her final documentary Varda par Agnès (2019). An opening event launching the series will be followed by a one-day symposium to mark the anniversary of Varda's passing, taking place at İstanbul Bilgi University March 28, 2020.
Symposium will be in English. Admission is free.
Contact: burak.sungar@bilgi.edu.tr