updated at:
published at:
THE BUSINESS OF BASKETBALL: The Value of Excitement and Passion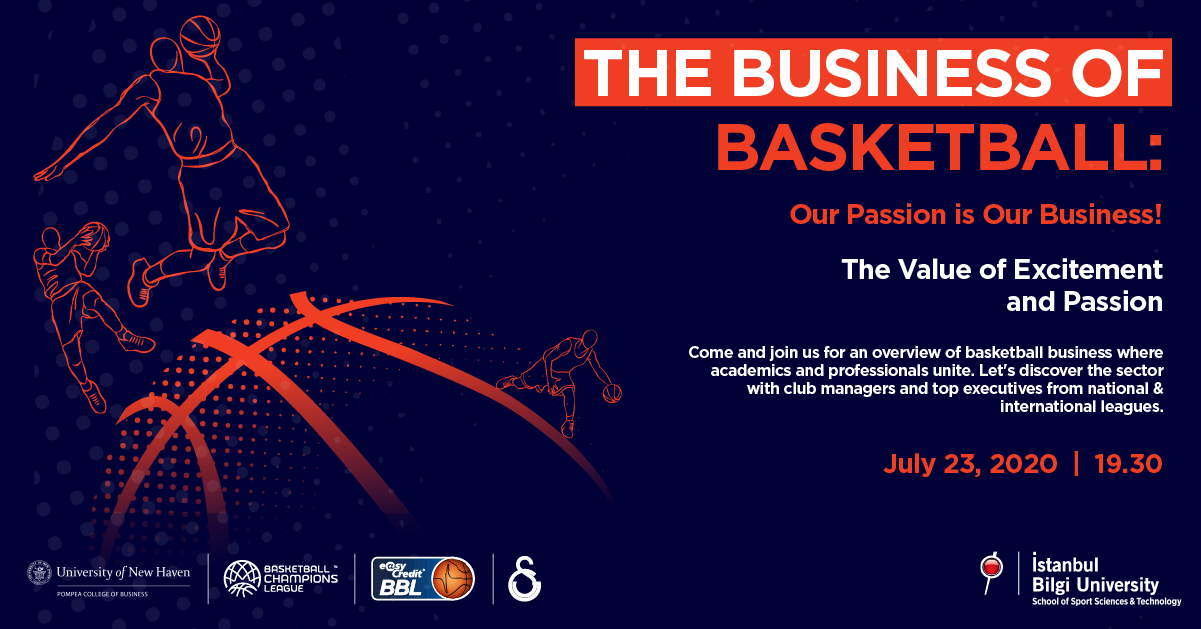 Come and join us for an overview of basketball business where academics and professionals unite. Let's discover the sector with club managers and top executives from national & international leagues. #OurBusinessIsOurPassion

Date: July 23, 2020
Time: 07.30 PM
Moderator: Emir Turam, PhD.

Speakers:
Patrick Comninos – CEO, Basketball Champions League, FIBA
Stefan Holz – CEO, Basketball Bundesliga, Germany
Oytun Özer – Executive Board Member, Galatasaray Sports Club
Ceyda Mumcu, Ph.D – Associate Professor of Sport Management, Pompea College of Business, University of New Haven
Panel will be held in English via Zoom.
Click here to register.