updated at:
published at:
The Panel titled 'Sports Management Structures in the USA' was held.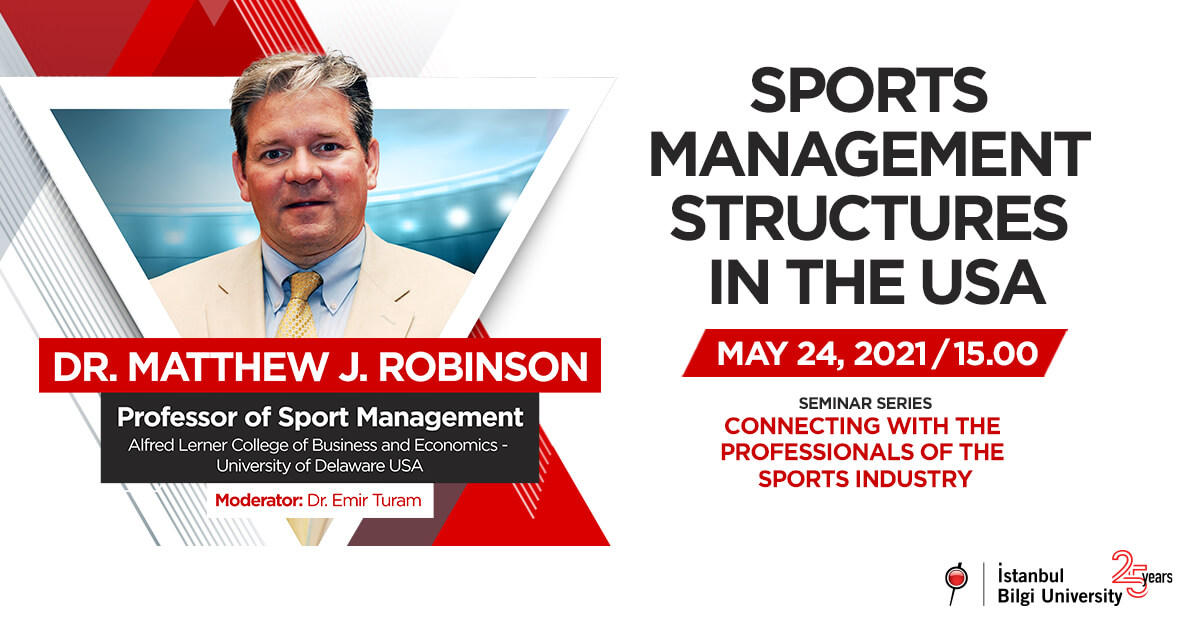 İstanbul Bilgi University Sports Management Department hosted Professor Matthew J. Robinson from the Department of Sport Management at Delawere University as part of its online activities in which professionals from sports industry are hosted. Professor Robinson informed the students about the competitive sports structure in the USA.
To watch the panel from the Youtube channel of our department, please click here.