updated at:
published at:
Be a Buddy for international students!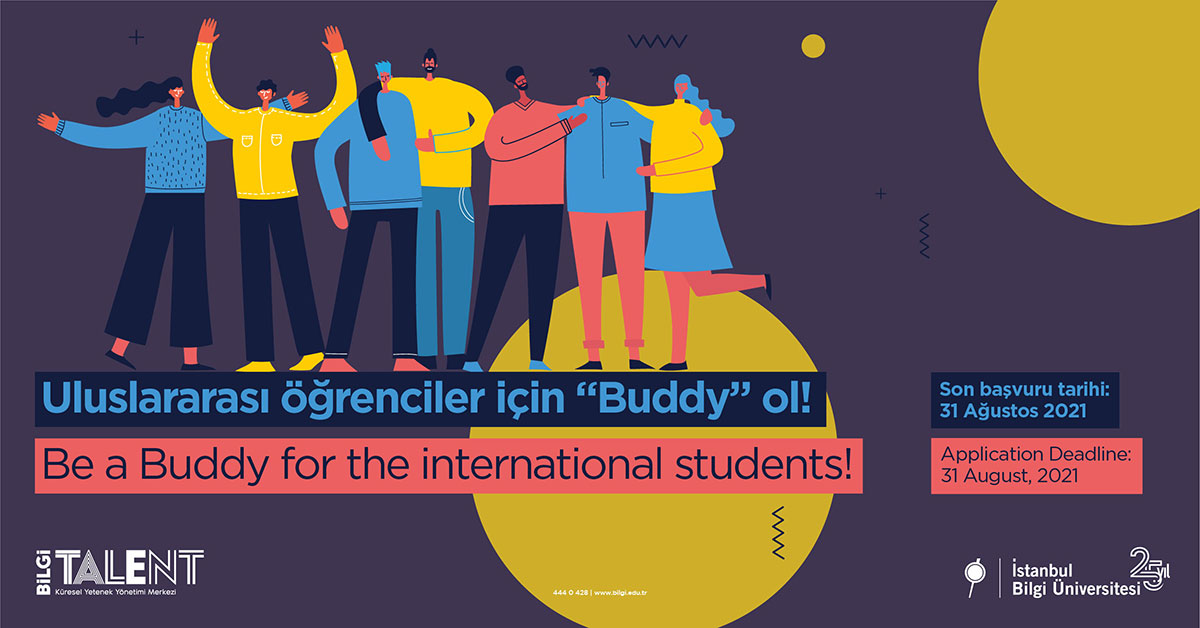 This year we will be welcoming many international students who need your help to support them in their adaptation process of becoming a full-time BİLGİ student.
With your work in the voluntary Buddy Program, you can improve your interpersonal and communication skills with international students, learn about other cultures, and make new friends! You will be matched with 2-5 students to assist them on this journey.
As a Buddy you will be:
helping new students with general procedures in and out of university

(e.g. registering mobile phone, getting a tax number, etc.)

assisting students to get in touch with the right departments

(e.g. issue with SIS system - Student Affairs)

supporting students for their residence permit application
Application Deadline: August 31, 2021
You will receive a Buddy Program certificate at the end of semester once the program is finalized.
The voluntary Buddy Program for international degree-seeking students is run by the International Student Advising Office, Bilateral Office, and the Erasmus Office.
For any questions, please contact: buddy@bilgi.edu.tr