updated at:
published at:
Our Alumnus Selman Nacar receives award from Golden Orange with his first feature film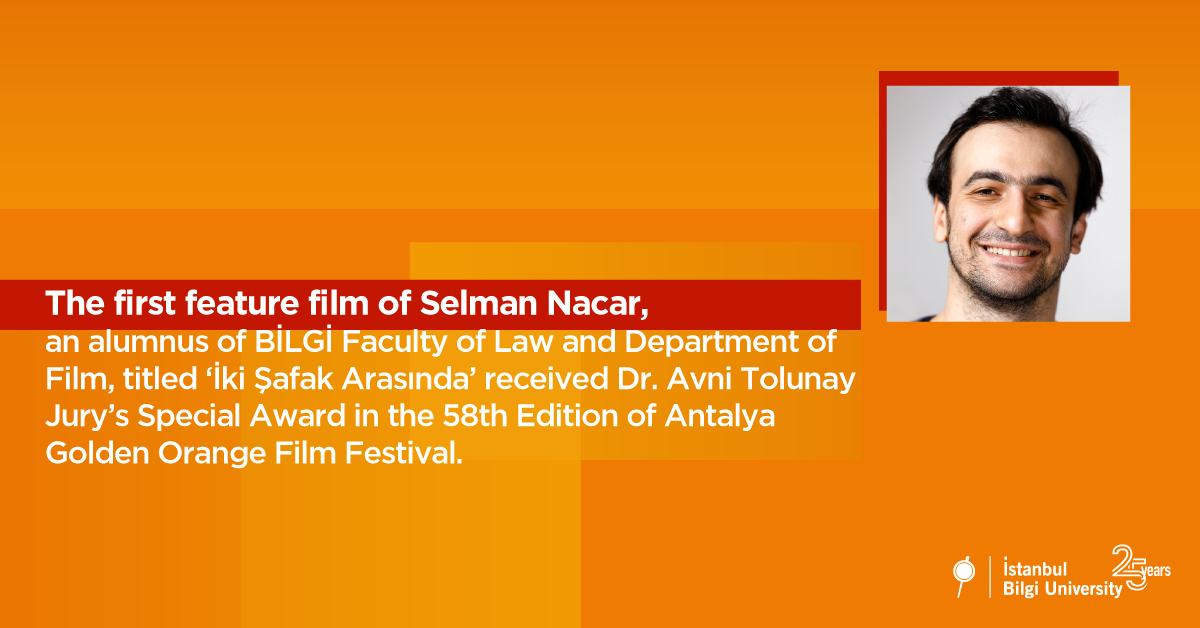 The first feature film of Selman Nacar, an alumnus of BİLGİ Faculty of Law and Department of Film, titled 'İki Şafak Arasında' received Dr. Avni Tolunay Jury's Special Award in the 58th Edition of Antalya Golden Orange Film Festival. Directed by Selman Nacar and produced by BİLGİ Department of Film alumnus Burak Çevik, the film also brought the Best Supporting Actress Award to Nezaket Erden and Best Actor Award to Mücahit Koçak. The cast director of the film Ezgi Baltaş also shared Cahide Sonku Award with Feride Çiçekoğlu, the faculty member at BİLGİ Department of Film.
As the Faculty of Law, we congratulate our alumnus Selman Nacar for this great achievement and wish him continued success.