updated at:
published at:
BİLGİ ranks 2nd in İstanbul Region at TÜBİTAK's "2242 University Students' Projects in Priority Areas Competition".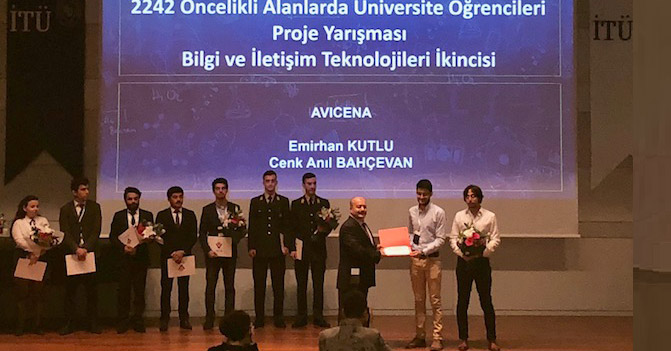 The "AVICENA: Health Bot" project developed by BİLGİ Computer Engineering student Emirhan Kutlu and Business Informatics student Cenk Anıl Bahçevan under the supervision of Dr. Tuğba Yıldız, faculty member at the Computer Engineering Department, ranked second in İstanbul region in the Information and Communication Technologies category of the Scientific and Technological Research Council of Turkey's (TÜBİTAK) "2242 UNIVERSITY STUDENTS' PROJECTS IN PRIORITY AREAS COMPETITION" held in October 2018.

We congratulate our students and our faculty member, and wish them the best of success in their future projects.