updated at:
published at:
Studying Online – Life as an International Student During Pandemic Days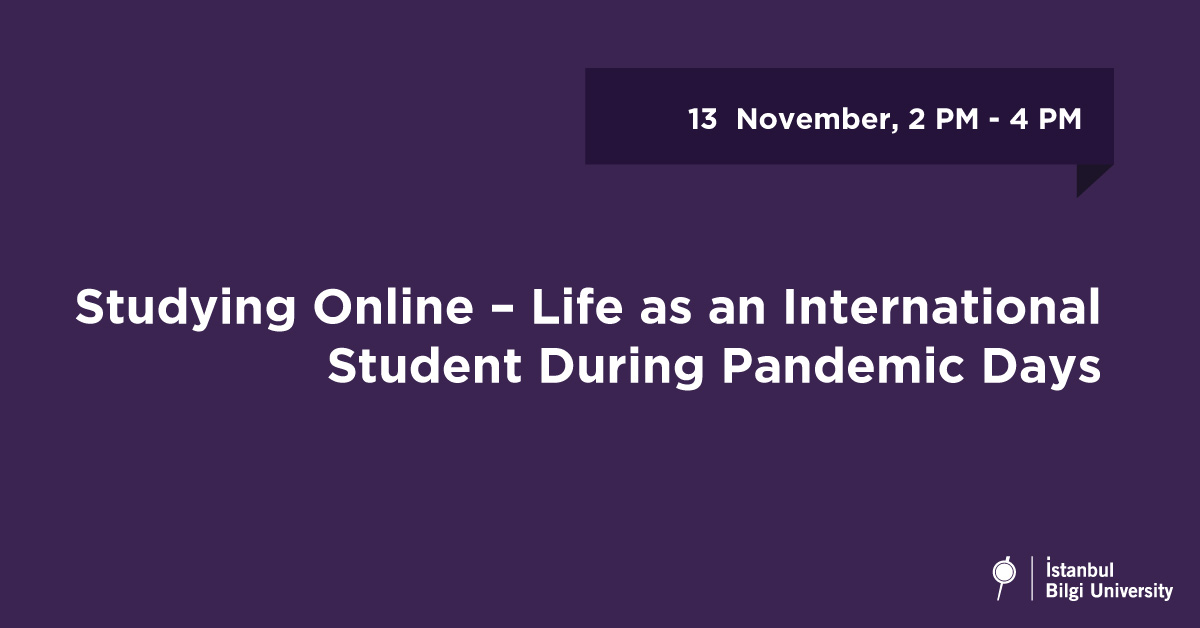 Date: 13 November
Time: 14.00 – 16.00
Speaker: Aslı Uzel
We are going through the pandemic days that are difficult for everyone. Besides all the intriguing experiences, moving away from family and friends, financial issues and being a foreigner may already pose some difficulties for an international student. Especially, beginning the new semester with various losses such as losing the university environment and getting online education, and adaptation to a new culture at the same time may be challenging.
This seminar by Psychological Counselling Unit and International Student Advising Office aims at providing the international students with the necessary knowledge and skills about the possible challenges of being an international student during this period. Click to register.