updated at:
published at:
Understand… Prepare… Take Off!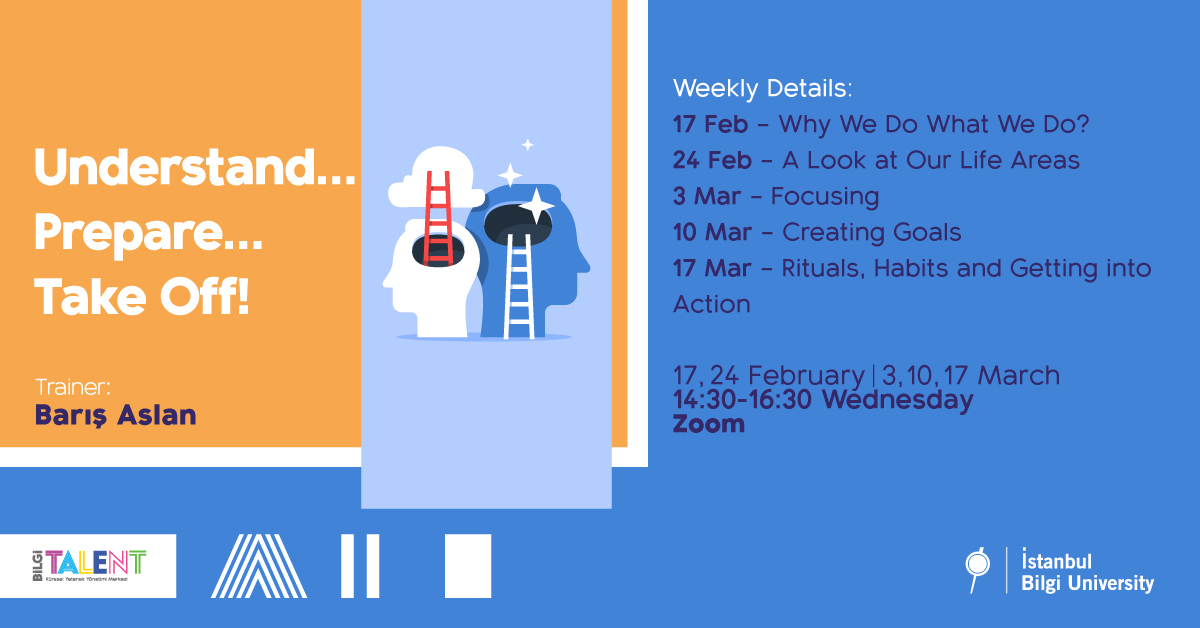 Dates: 17, 24 February & 3, 10, 17 March – on Wednesdays
Time: 14.30-16.30
Zoom
Trainer: Barış Aslan
In this training, we will talk about "Why we do, what we do" and how we reflect them in different areas of our lives. How we can remove the obstacles for a better focus to achieve goals that suit more to ourselves. Finally, these understandings will create the bases for a start to apply all of these changes in our lives bit by bit.
Certificate of Attendance: Participating at least 4 sessions and filling the evaluation form.
Program:
17 Feb – Why We Do What We Do?
24 Feb – A Look at Our Life Areas
3 Mar – Focusing
10 Mar – Creating Goals
17 Mar – Rituals, Habits and Getting into Action
Click here to register.