updated at:
published at:
Group Study: Being an International Student During Pandemic Days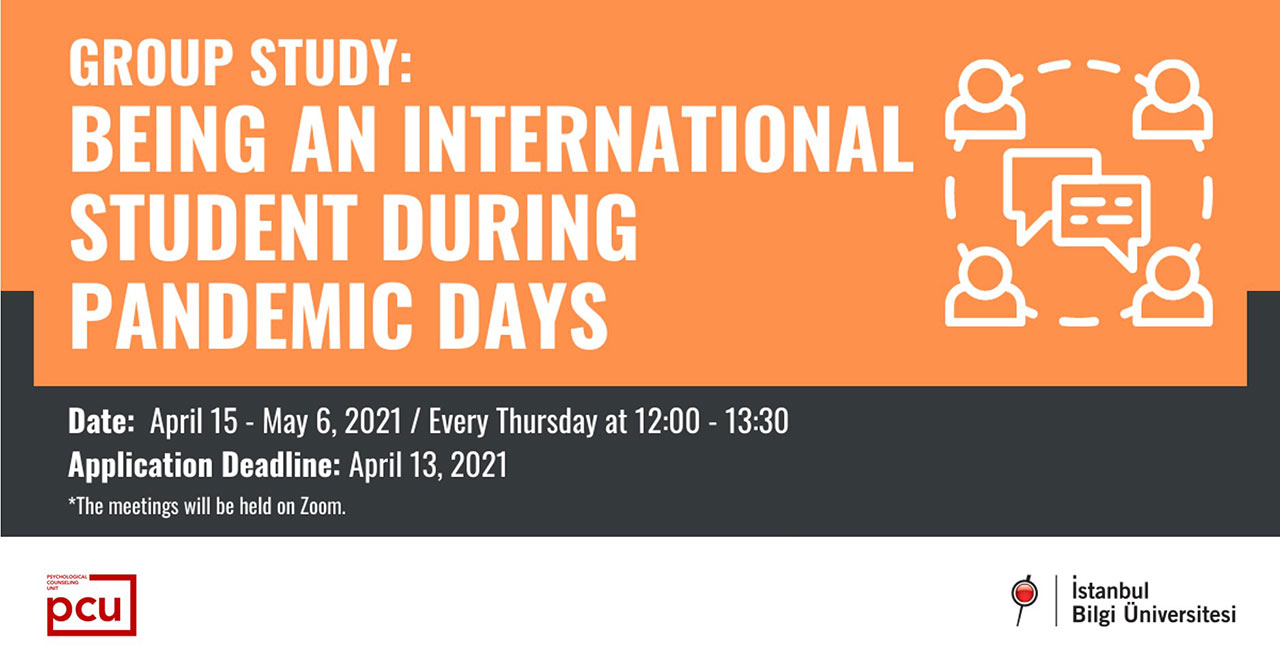 We aim to create a sharing and interaction group on situations that may be brought under pandemic conditions such as being an international student at the university, staying away from the familiar environment, maintaining interpersonal relationships, and understanding the new culture.
Group Leaders: Aslı Uzel, Clinical Psychologist, Dr. Taner Yılmaz
Date: April 15- May 6, 2021- Every Thursday for 4 weeks
Time: 12:00-13:30
The group study is organized by Istanbul Bilgi University Psychological Counseling Unit.
Who can participate?
All international students of Istanbul Bilgi University are invited.
Application and Registration
For application please send an e-mail to pdb@bilgi.edu.tr with your name, age, department, and a paragraph including your reasons for applying.
The quota is limited to 12 people who will apply first and be able to participate regularly. Participation is free.
Application Deadline: April 13, 2021 The meetings will be held on Zoom. The link of the meeting will be shared with the twelve participants who applied first. The meetings will be held in English.