updated at:
published at:
Web Privacy Risks History of Sadness and Regret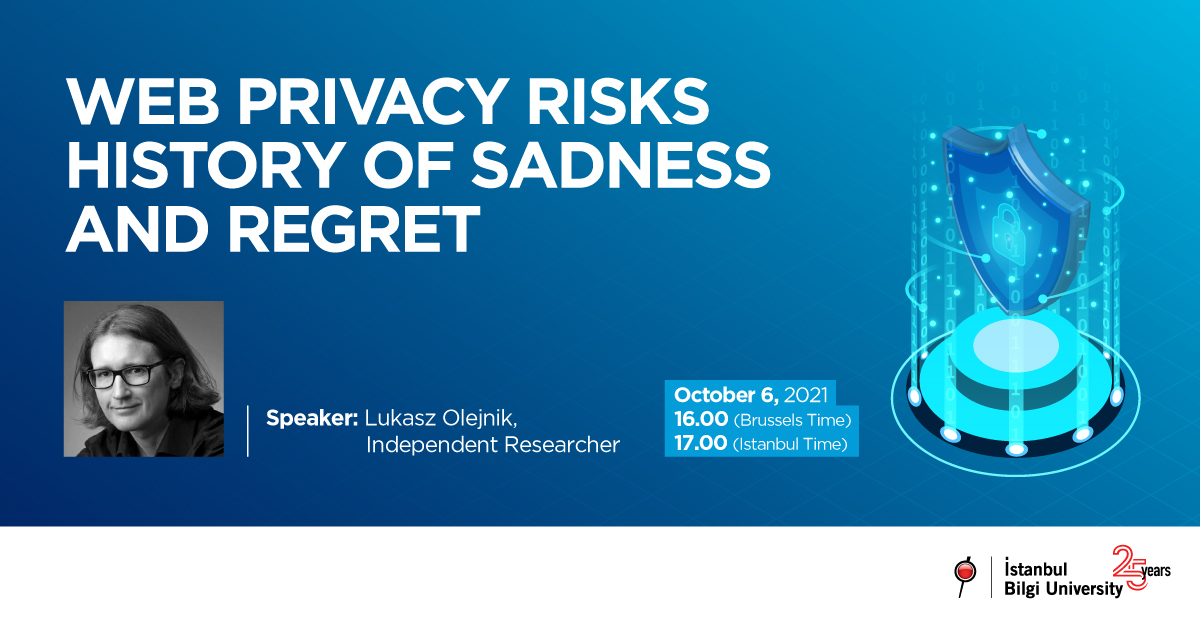 Date: October 6, 2021
Time: 17.00 p.m. (Istanbul Time)
16.00 p.m. (Brussels Time)
Zoom
Speaker: Lukasz Olejnik
Independent Researcher
Lukasz Olejnik acts as an independent security and privacy researcher and consultant. His experience spans research, industry, standardization, and policy. He holds a Computer Science PhD from the French Institute for Research in Computer Science and Automation (INRIA), where his work focused on privacy. His research interests include information and computer security and privacy, user data disclosure and dissemination problems as well as privacy-sensitive matters related to web browser functionalities, web security, privacy reviews, and privacy impact assessments. His research analysing user tracking and profiling on the web has impacted web standards and web browsers. Olejnik is a World Wide Web Consortium's (W3C) invited expert, where he focuses on privacy of web standards, and was elected to the W3C's Technical Architecture Group for the 2018-2020 term. He was a research associate at the University College London, an affiliate of Princeton's Center for Information Technology Policy, and a research associate at Oxford's Centre for Technology and Global Affairs. Lukasz is involved in technology policy, focusing on cyber security, privacy, and data protection. He helped at the European Data Protection Supervisor, where he worked on policy and technology. He has previously held roles as technology policy advisor at the European Parliament work on the e-Privacy Regulation, and was a scientific advisor on cyber warfare at the International Committee of the Red Cross, with a focus on assessing the humanitarian consequences of cyber operations.
Click here to register in advance for this webinar.