updated at:
published at:
Coming Back to Campus as an International Student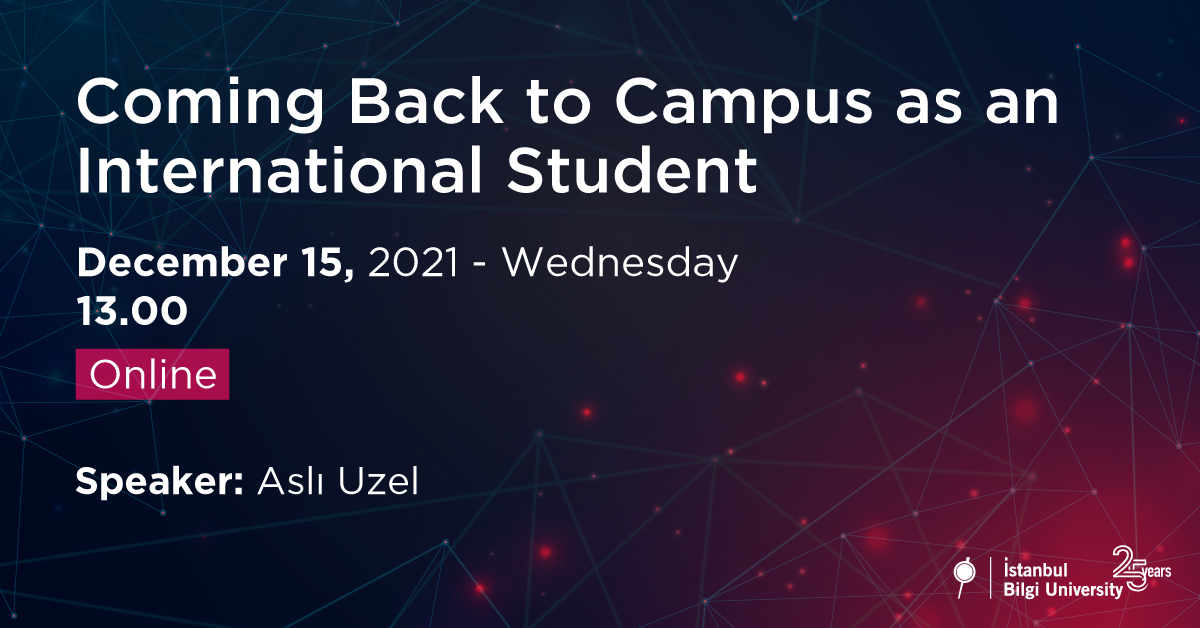 Date: December 15, 2021 – Wednesday
Time: 13.00
Online
Speaker: Aslı Uzel
Starting university and/or returning to campuses while the pandemic continues can evoke various emotions for everyone at once. Coming to university as an international student by wearing masks and following certain regulations, leaving your family and friends and country behind, trying to adjust to a new culture already require an adaptation process. This may sometimes be challenging while also trying to adapt to the change of the "normal" that we have known since the pandemic started. In addition to all these intriguing experiences, starting university can be also very exciting. Let's talk together about the possible challenges and the was to cope with these challenges as the pandemic continues.
Click here to register in advance for this webinar.