updated at:
published at:
Understand…Prepare…Take Off!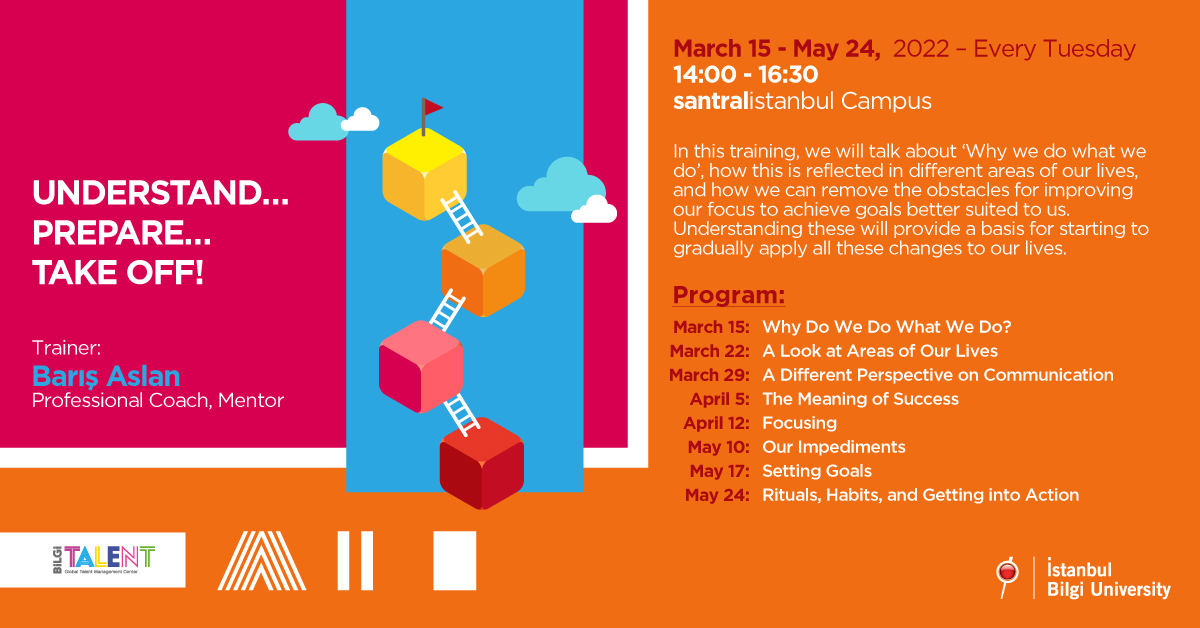 Dates: March 15, 22, 29; April 5, 12; May 10, 17, 24, 2022 – Tuesday
Time: 14.00-16.30
Place: santralistanbul Campus
Trainer: Barış Aslan – Professional Coach, Mentor
In this training, we will talk about "Why we do, what we do", how this is reflected in differenet areas of our lives and how we can remove the obstacles for improving our focus to achieve goals better suited to us. Understanding these will provide a basis for starting to gradually apply all these changes to our lives.
Certificate of Attendance: Participating at least six sessions and filling the evaluation form.
Program:
March 15: Why We Do What We Do?
March 22: A Look at Our Life Areas
March 29: A Different Perspective on Communication
April 5: The Meaning of Success
April 12: Focusing
May 10: Our Impediments
May 17: Setting Goals
May 24: Rituals, Habits and Getting into Action
Click here to register.