updated at:
published at:
HISTORY TALKS: Workers and Political Contestation in Ottoman Beirut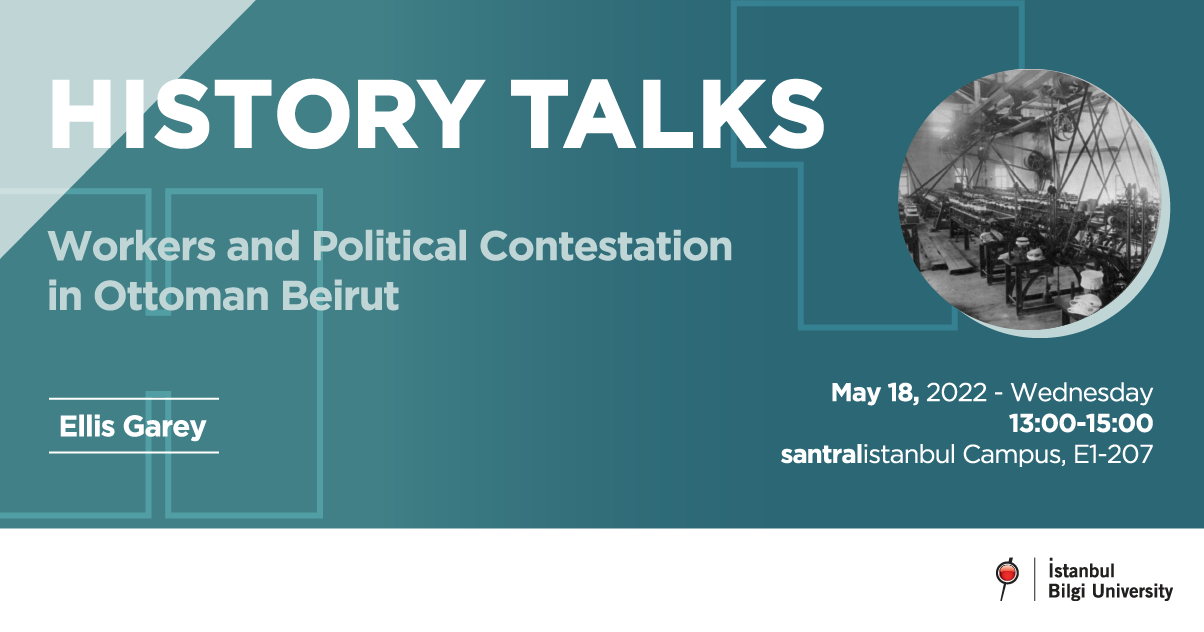 Date: May 18, 2022 - Wednesday
Time: 13.00-15.00
Place: santralistanbul Campus, E1-207
HISTORY TALKS series are organized by İstanbul Bilgi University Department of History.
Speaker: Ellis Garey, New York University
Workers and Political Contestation in Ottoman Beirut
Over the course of the late 19th and early 20th century, the category 'worker' became key to both contemporary social analysis and political struggle across the Ottoman Empire. In this period, intellectuals, government officials, newspaper editors, and political organizers debated the structure of social relations and the place of workers within it. Theorization and contestation over the role of the worker was carried out by workers themselves, who began to organize on the basis of their position as such by the final decades of the 19th century. Through a close examination of particular workplace struggles, printed debates, and the formation of worker organizations and political parties, this talk raises questions about how workers understood themselves, and were understood by others at the turn of the 20th century in Beirut. I suggest that many of these contestations crystallized during the Constitutional Revolution of 1908, which fundamentally shifted broader social understandings of the worker.
Ellis Garey is a Ph.D. candidate in History & Middle Eastern Studies. Her research deals with questions of class formation, political subjectivity, and anti-capitalist theory and practice. Her dissertation is tentatively titled 'Becoming Workers: the Question of Labor in Greater Syria, 1880-1936' and takes the emergence of the 'worker' in late Ottoman and early post-Ottoman period as its central issue. Her work has been published in the Journal of the Ottoman and Turkish Studies Association and Barricade: A Journal of Anti-Fascism and Translation.