updated at:
published at:
BİLGİ TALENT FEST'22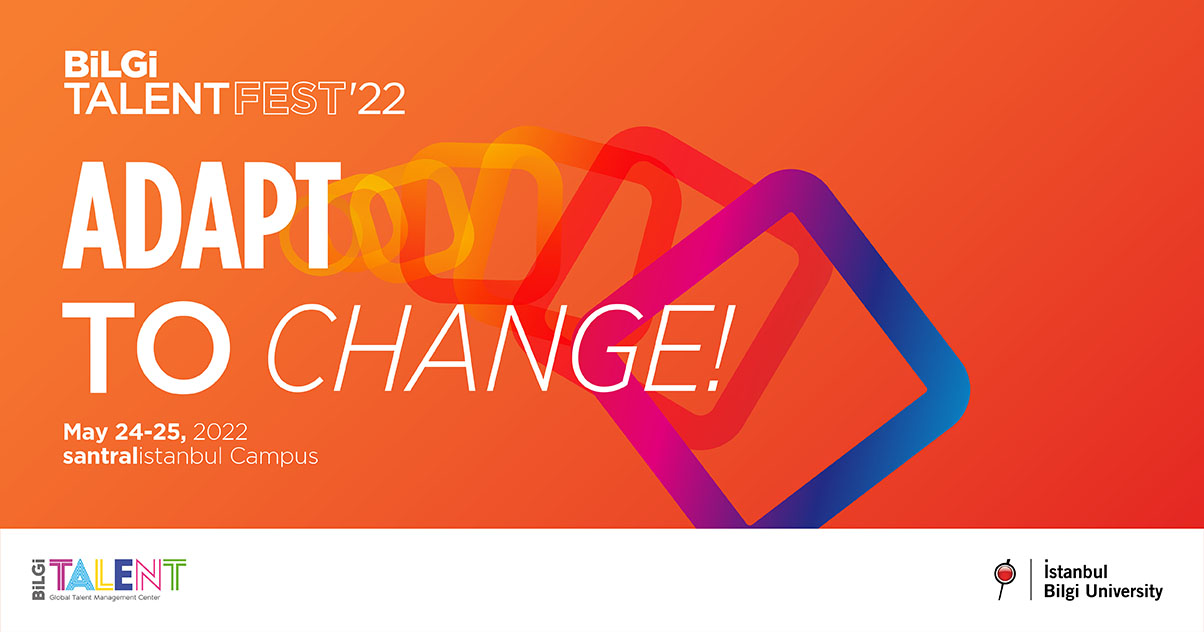 Date: May 24-25, 2022 / Tuesday, Wednesday
Time: 10:00-17:00
Place: santralistanbul Campus
BİLGİ Talent Fest 2022 brings together BİLGİ students and alumni with the leading firms of their sectors.
This year, the festival will be held at santralistanbul Campus between May 24-25, 2022 under the theme 'Adapt to Change' and with the participation of more than 80 national and international companies.
All BİLGİ students and alumni can attend this event, free of charge, where they can listen to expert speakers on the professions of the future, the expectations of the business world, the requirements for being successful, and changing work culture in a world that has been changing with the rapid development of technology and apply for jobs and internships in the lounge area.
Networking opportunities
Job and internship opportunities
Meeting with professionals from the business world
Sectoral panels
Workshops
One-to-one interview opportunities with company officials