updated at:
published at:
BİLGİ ONLINE MASTER PROGRAMS ADMISSIONS MEETING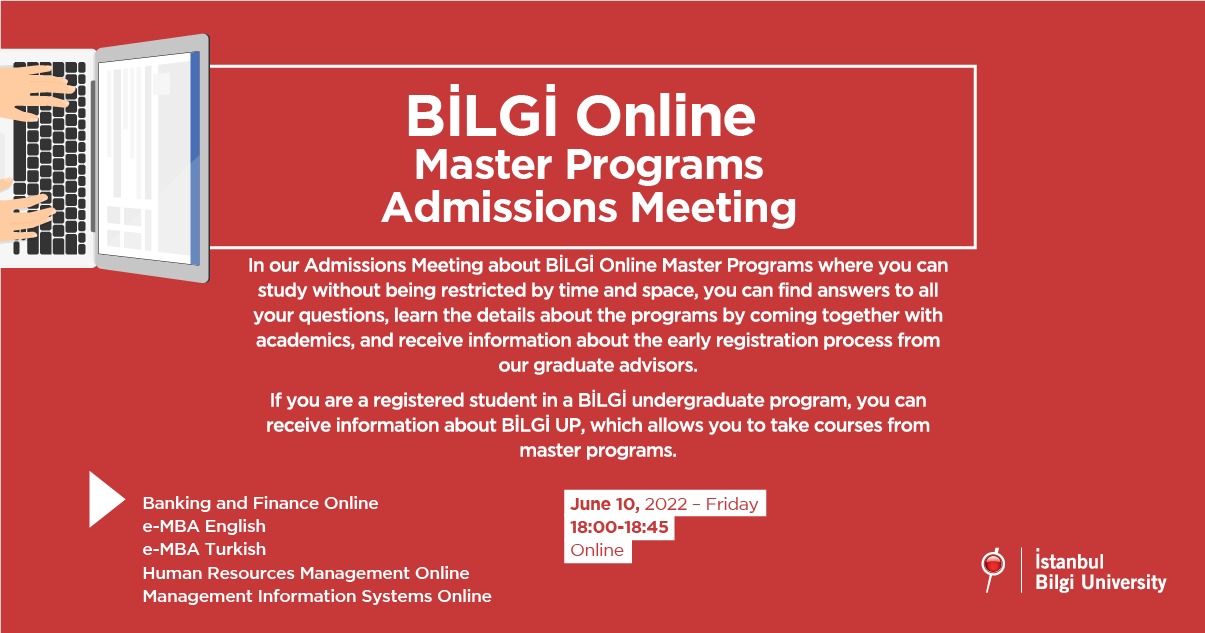 Date: June 10, 2022 - Friday
Time: 18:00-18:45
Online
In our Admissions Meeting about BİLGİ Online Master Programs where you can study without being restricted by time and space, you can find answers to all your questions, learn the details about the programs by coming together with academics, and receive information about the early registration process from our graduate advisors.
If you are a registered student in a BİLGİ undergraduate program, you can recieve information about BİLGİ UP, which allows you to take courses from master programs.
You can click here to join the meeting.