updated at:
published at:
HOMEOSTATIC CONTROL OF INFANT SOCIAL BEHAVIOR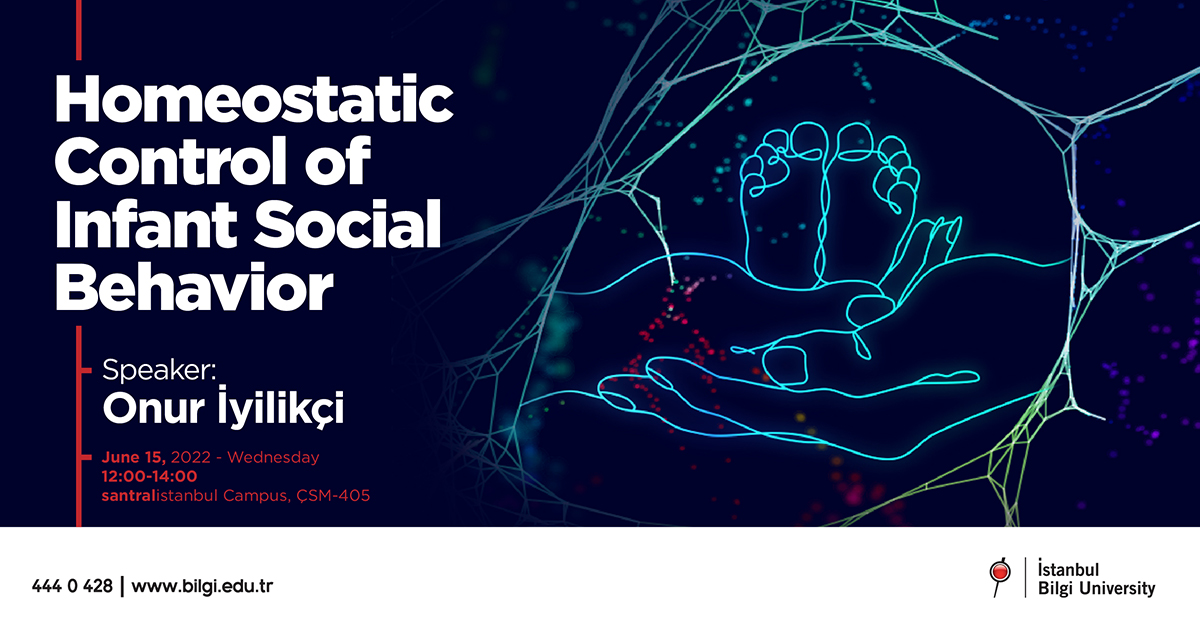 Date: June 15, 2022 – Wednesday
Time: 12:00-14:00
Place: santralistanbul Campus, ÇSM-405
Event is organized by İstanbul Bilgi University Department of Psychology.
Speaker: Onur İyilikçi
Over the course of a lifetime, the perinatal period plays an outsized role in the formation of physiological and psychological systems. This talk will discuss novel findings on how homeostatic neurons in the hypothalamus contribute to social motivation in infants and how they change during the complex series of developmental events that occur from the neonatal period to post-puberty.
You are all invited!