updated at:
published at:
IT Talks: Flaws of Human Oversight Regarding AI Systems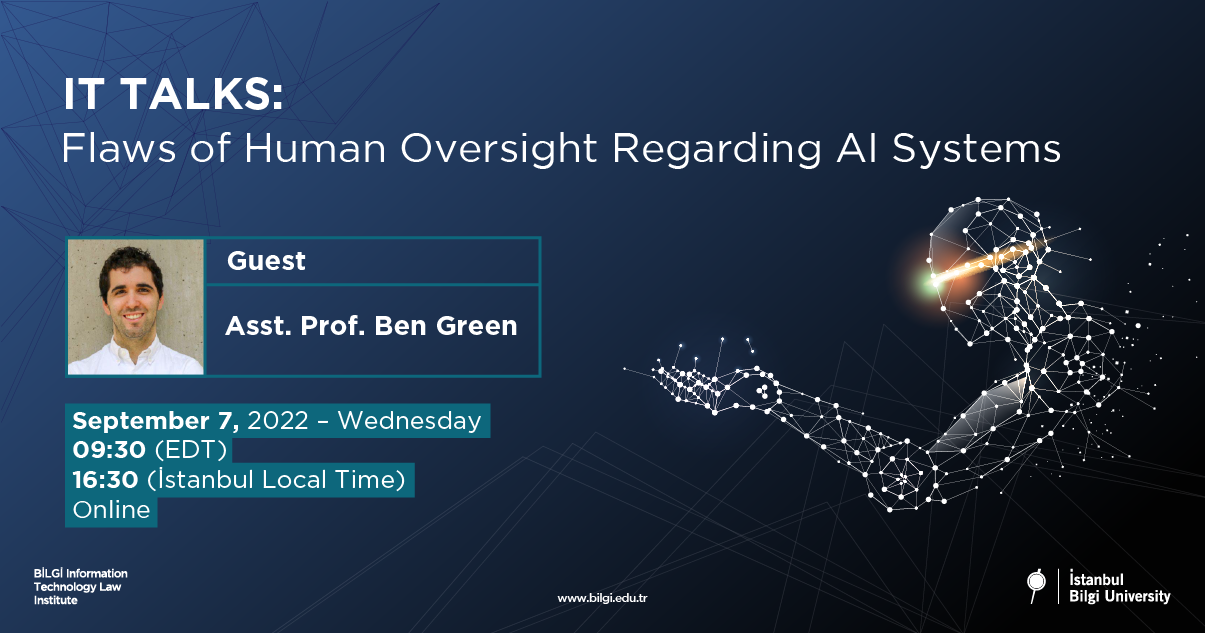 Date: September 7, 2022 - Wednesday
Time: 09:30 (EDT) / 16:30 (İstanbul Local Time)
Online
Flaws of Human Oversight Regarding AI Systems
"IT TALKS" series are organized by İstanbul Bilgi University Information Technology Law Institute.
Guest: Asst. Prof. Ben Green
Ben Green is a postdoctoral scholar in the Michigan Society of Fellows and an assistant professor in the Gerald R. Ford School of Public Policy. He holds a PhD in Applied Mathematics, with a secondary field in Science, Technology, and Society from Harvard University. He studies the social and political impacts of government algorithms, with a focus on algorithmic fairness, human-algorithm interactions, and AI regulation. His book, The Smart Enough City: Putting Technology in Its Place to Reclaim Our Urban Future, was published in 2019 by MIT Press. Green is also an affiliate at the Berkman Klein Center for Internet & Society at Harvard and a fellow at the Center for Democracy & Technology.
You can send an e-mail to itlaw@bilgi.edu.tr for registration.