updated at:
published at:
Graduate Admissions Meeting in BİLGİ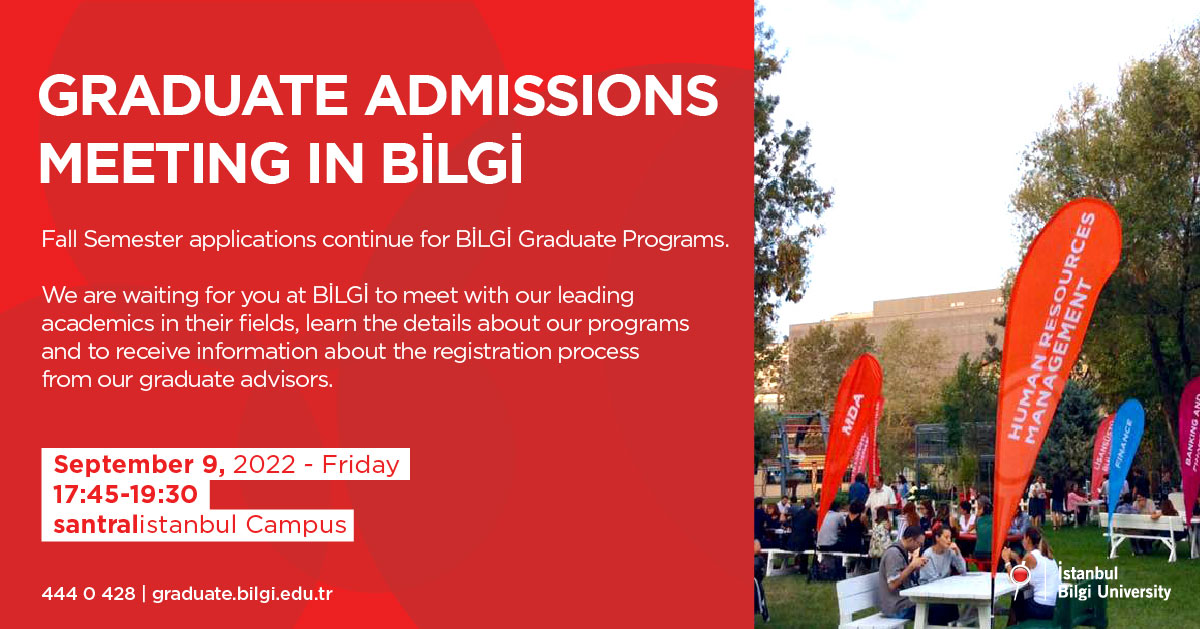 Date: September 9, 2022 – Friday
Time: 17:45-19:30
Place: santralistanbul Campus
Fall Semester applications continue for BİLGİ Graduate Programs.
We are waiting for you at BİLGİ to meet with our leading academics in their fields, learn the details about our programs and to receive information about the registration process from our graduate advisors.
*Clinical Psychology Program will not be included in the admissions meeting.
You can click here to fill the form for registration.