updated at:
published at:
FSSH Fall 2022 Seminars: Thinking About Family From Different Disciplines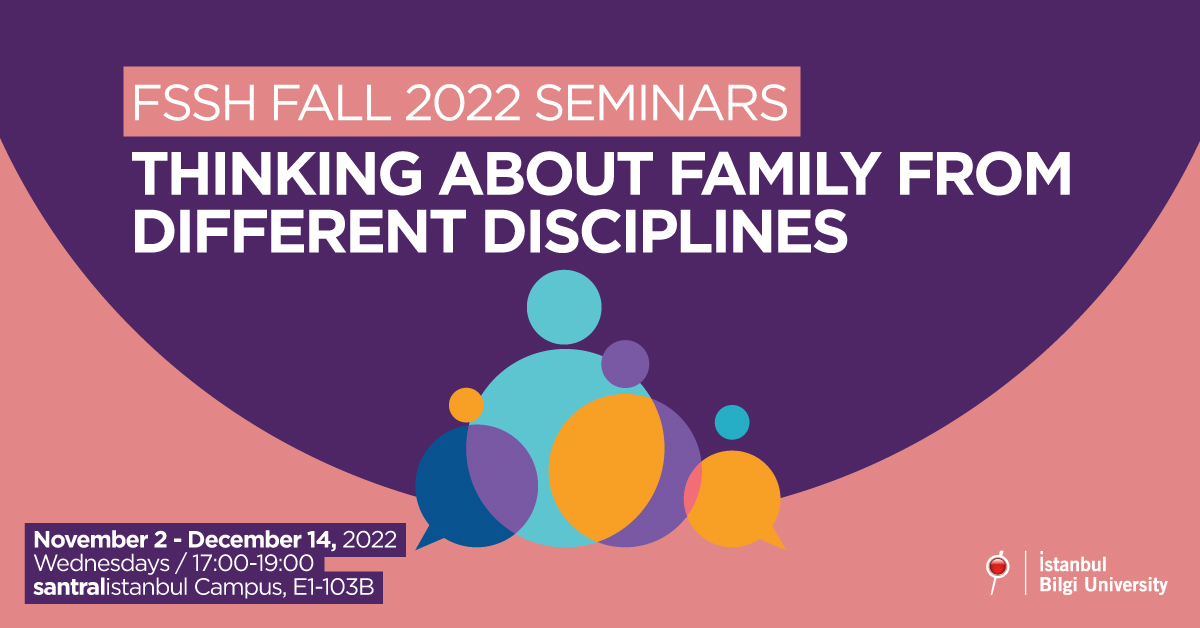 Date: November 2 – December 14, 2022 / Wednesdays
Time: 17:00-19:00
Place: santralistanbul Campus, E1-103B
We will have the chance to listen to the highly esteemed Emeritus Professors of FSSH within the framework of the FAMILY theme, which has been the focus of attention in social sciences since the 1980s. Although it is our goal to have regular participation* in the seminar program detailed below, it is also possible to attend only the seminar that you would like to. Those who want to attend the seminar from outside of our university and want to receive detailed information about the seminars, please contact our assistants Dilara Turan (dilara.turan@bilgi.edu.tr) and Yiğit Akçin (yigit.akcin@bilgi.edu.tr).
Why the family? Introductory remarks and discussion
November 2, 2022
Alan Duben

Introduction and Moderation: Pınar Uyan Semerci
Family matters: How women got married, abandoned and divorced in the pre-Tanzimat period?
November 9, 2022
Suraiya Faroqhi
A single empire, different provinces: The lives of women in Ottoman Syria and Egypt (17th and 18th centuries)
November 16, 2022
Suraiya Faroqhi
The family and the construction of early republican Türkiye
November 23, 2022
Alan Duben
Bringing up children in modern-day urban Türkiye: Change and continuity
November 30, 2022
Diane Sunar
Siyasal Değişken Olarak Aile
December 7, 2022
İlter Turan
The seminar will be conducted in Turkish.
Kadın Otobiyografilerinde Aile
December 14, 2022
Nazan Aksoy
The seminar will be conducted in Turkish.