updated at:
published at:
Studying in Türkiye as an International Student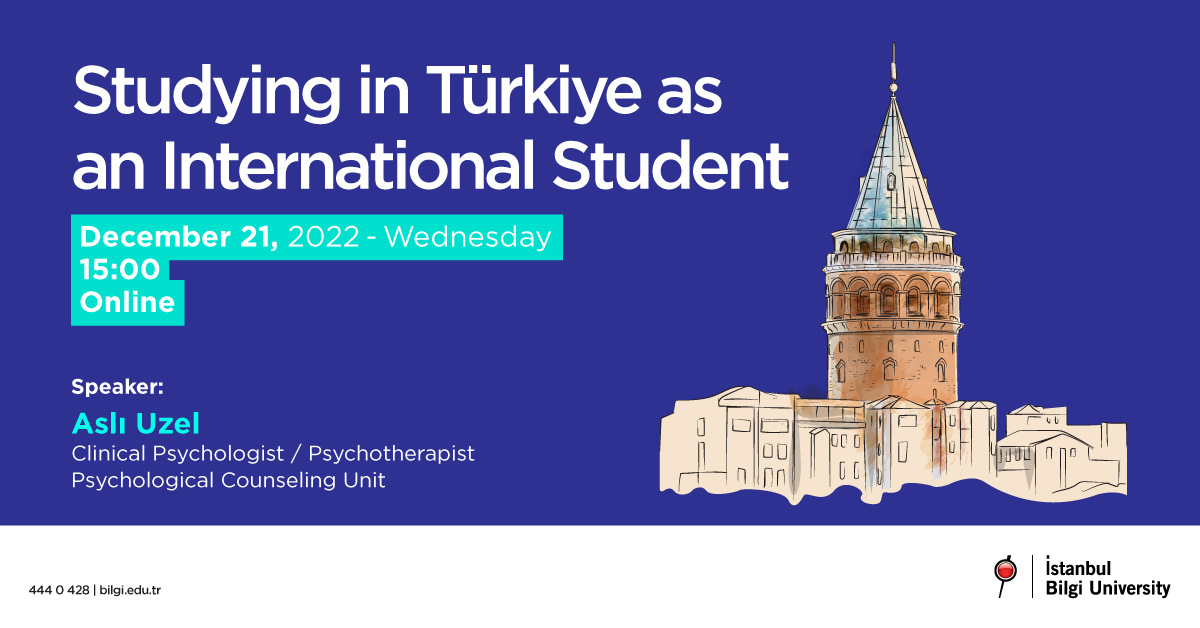 Date: December 21, 2022 – Wednesday
Time: 15:00
Online
Speaker: Aslı Uzel – Clinical Psychologist / Psychotherapist, Psychological Counseling Unit
Studying at university in another country can be both exciting and challenging. In this seminar, we will be thinking with you about the possible challenges and ways of coping with starting to experience adulthood while adapting to a new culture.
Click here to register in advance for this webinar.