updated at:
published at:
Transgressing Boundaries: Migration and Sport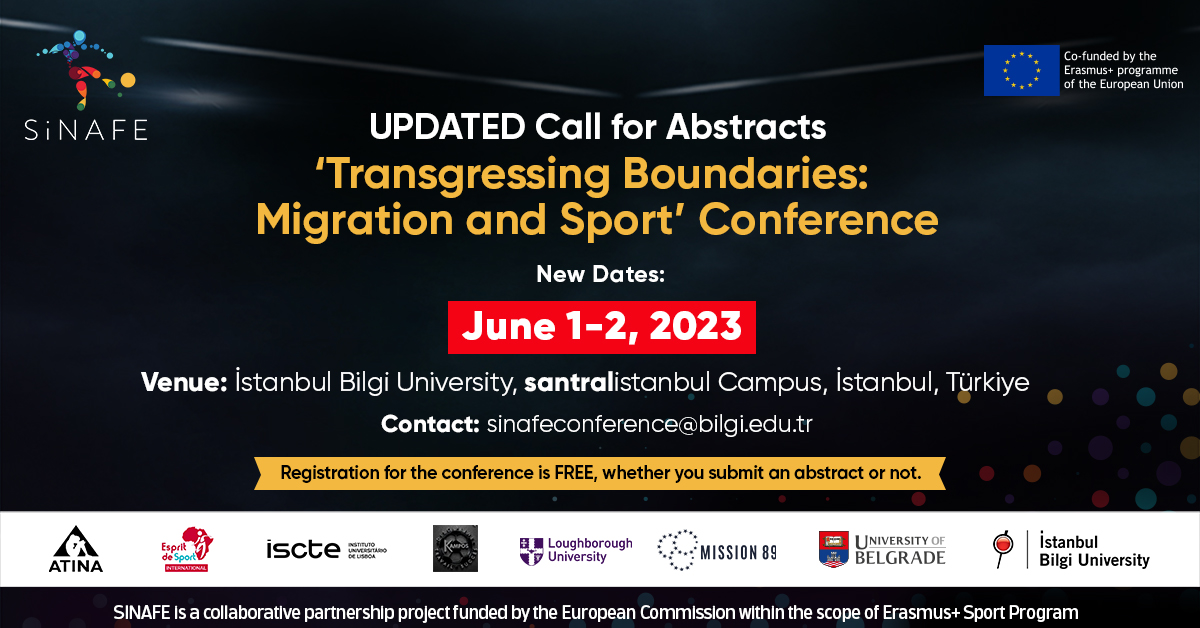 Date: June 1-2, 2023
Place: santralistanbul Campus
Call for Abstracts for the Conference
Conference is organized by İstanbul Bilgi University Department of Sports Management.
Abstract submission deadline: April 18, 2023
Registration for the conference is free, where you submit an abstract or not.
For more information: https://sinafeconference.bilgi.edu.tr/en/
Contact: sinafeconference@bilgi.edu.tr
SiNAFE is a collaborative partnership project funded by the European Commission within the scope of Erasmus+ Sport Program.