updated at:
published at:
BİLGİ Talent Fest 2023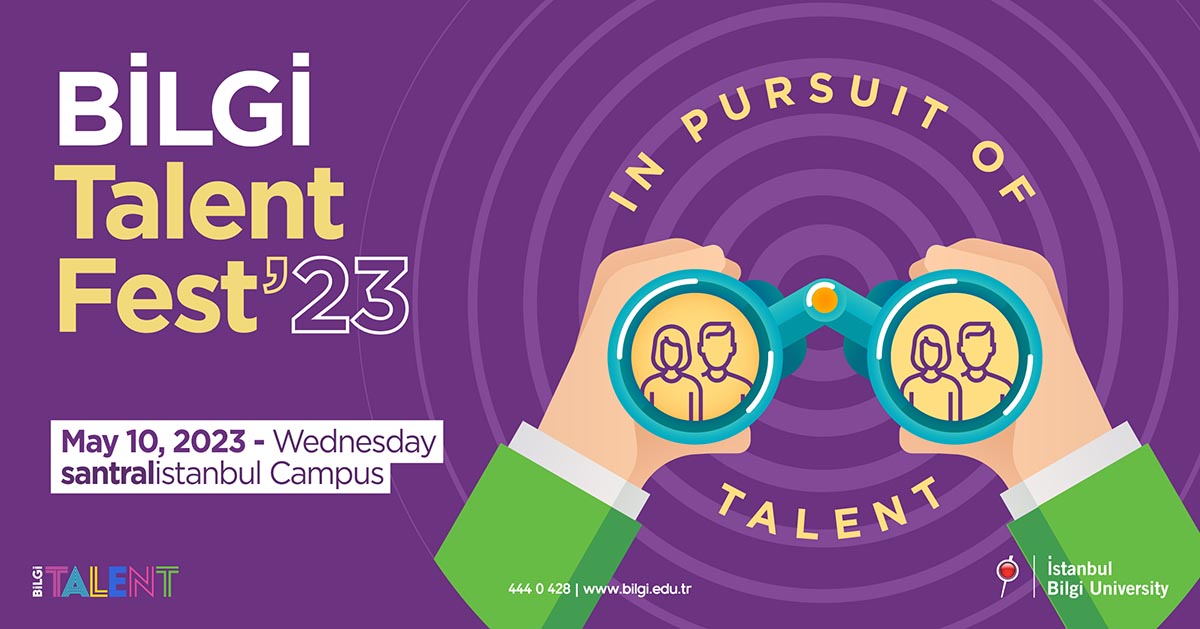 Date: May 10, 2023 / Wednesday
Place: santralistanbul Campus
BİLGİ Talent Fest 2023 brings together leading firms of their sectors with BİLGİ students and alumni.
Organized with the theme 'In Pursuit of Talent' this year, the festival will take place with the participation of over 65 local and international institutions on May 10 at santralistanbul Campus.
You can obtain information about open positions, apply for jobs and internships, and have your first interview by having the chance to have a one-to-one interview with the firms in the stand area located in Museum Square. All BİLGİ students and alumni can attend this event free of charge.
-Networking opportunities
-Job and internship opportunities
-Meeting with professionals from the business world
How can you make the best of Talent Fest?
You can do research about the participating firms that are indicated below.
You can prepare questions regarding the firms and the positions in which you are interested.
You can list the firms that you would like to visit in accordance with your preferences and visit the firms in that order.
You can prepare your CV beforehand and have its published and digital copies with you.
You can ask for the business cards of the firm representatives, and note down the names and phone numbers of the firm officials to get in contact later.