updated at:
published at:
BİLGİ Graduate Orientation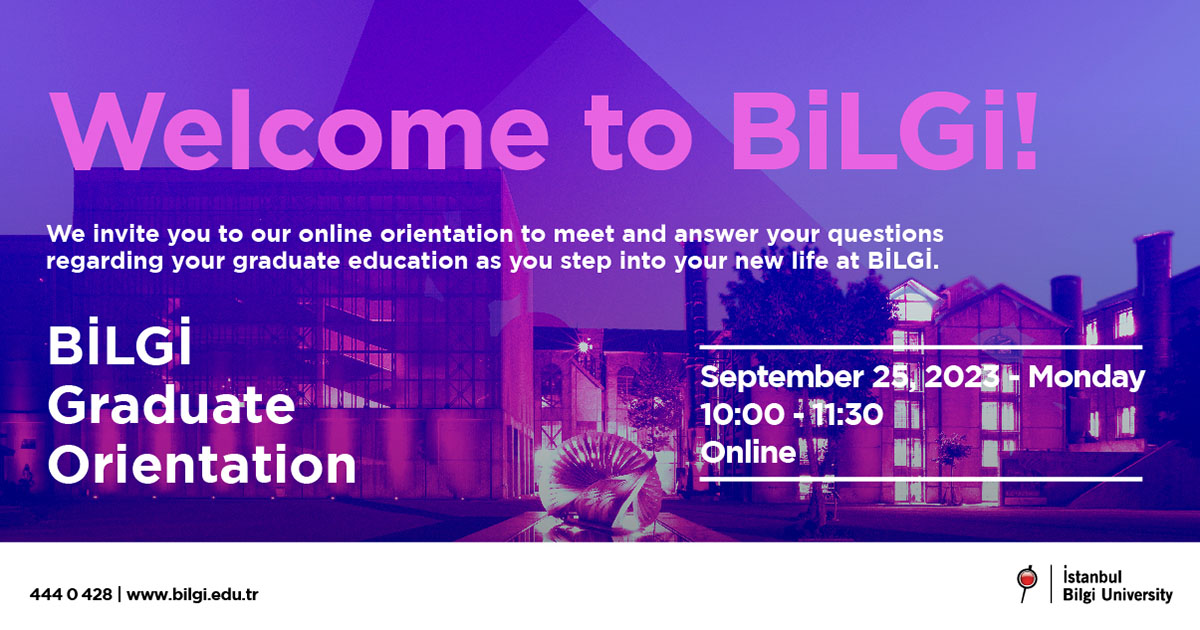 Date: September 25, 2023 - Monday
Time: 10:00-11:30
Place: Online
Welcome to BİLGİ!
We invite you to our online orientation to meet and answer your questions regarding your graduate education as you step into your new life at BİLGİ.
Program:
Institute of Graduate Programs
Student Affairs
Admission Office
Library
Global Talent Management Center
Technology Development Center
Click here to register in advance for this webinar.