updated at:
published at:
BİLGİTalent Fest 2019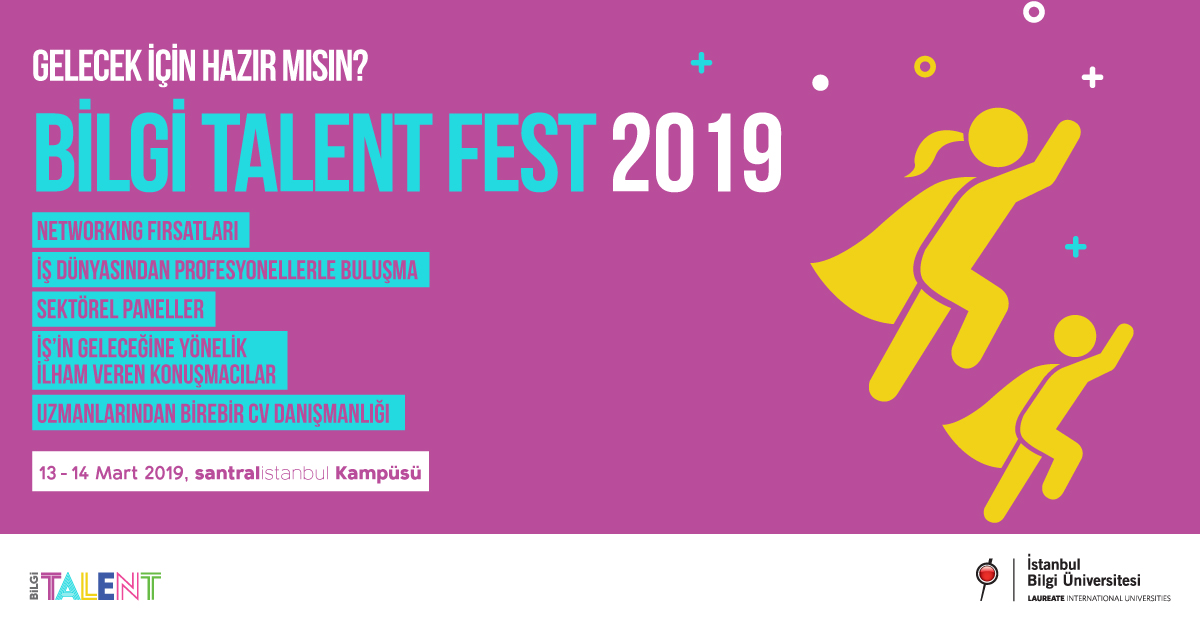 İstanbul Bilgi University Global Talent Management Center (BİLGİTalent) organizes the BİLGİTalent Fest 2019 (formerly known as Career Day), is the most comprehensive networking event bringing various leading firms together with students and alumni.
All undergraduate, graduate students and alumni can participate in the BİLGİTalent Fest 2019, join inspiring info-sessions and seminars, as well as meet the representatives of organizations in the booth area, apply for job and internship opportunities in-person.
The event is free-of-charge.
Click here for detailed information.
Click here to register:
Date: March 13-14, 2019
Place: santralistanbul Campus, Study Hall