updated at:
published at:
International Student Orientation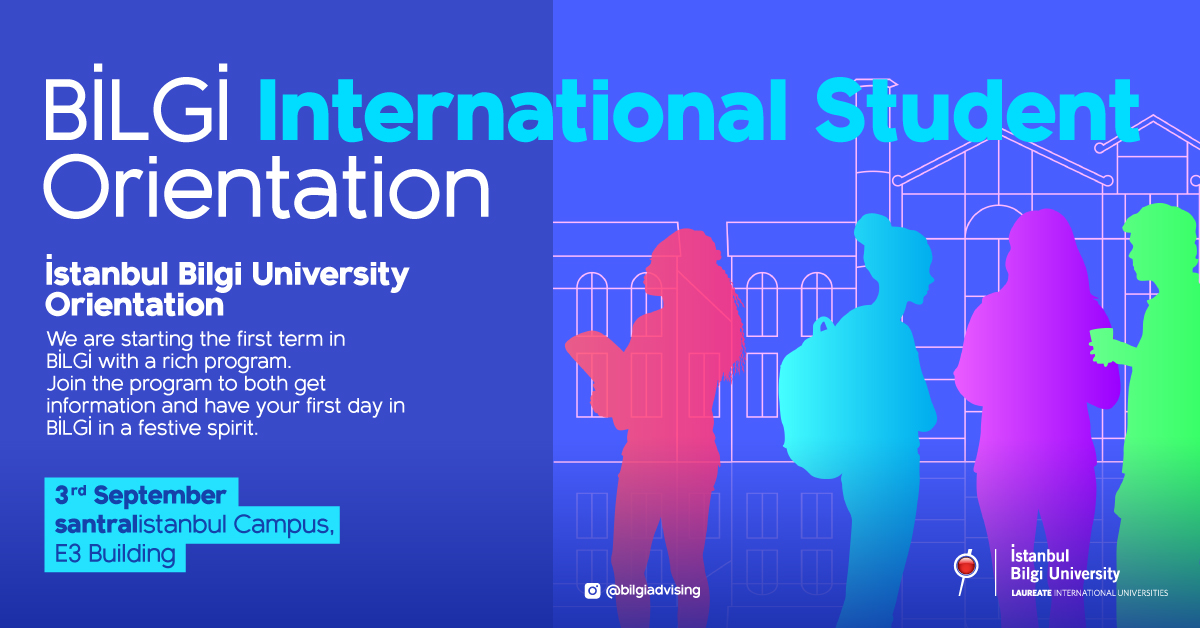 BİLGİ International Student Advising Office will be holding the annual International Student Orientation for the newly registered first year international students.
Students will be introducing BİLGİ and their team as well as important procedures within the university. Students will have a chance to meet their fellow international students and become familiar with the student clubs available to them.
Date: September 3, 2019
Time: 10.00
Place: santralistanbul Campus, E3
PROGRAM
10.00 Registration & Breakfast
11.00 Welcome Speech
11.15 Life in Istanbul and BİLGİ
11.35 Residence Permit
12.00 Course Registration
12.30 Coffee Break
12.45 Activity and Q&A
13.00 Studying Abroad as a BİLGİ Student
13.30 Student Clubs
14.00 Campus Tour