updated at:
published at:
Data Privacy, Security and Monetization-Global Trends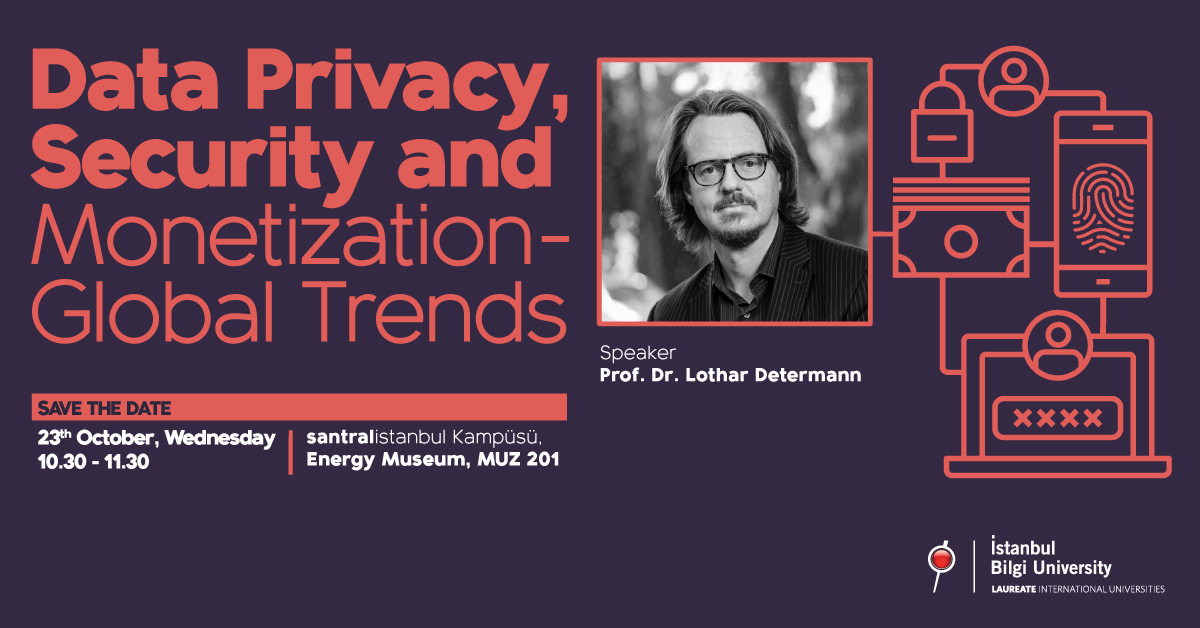 Speaker: Dr. Lothar Determann (Baker McKenzie)
Date: October 23, 2019
Time: 10.30-11.30
Place: santralistanbul Campus, Energy Museum-201
The seminar is organized by İstanbul Bilgi University Information Technology Law Institute.
Please click for registration.

The seminar language is English; there will be no simultaneous translation.