updated at:
published at:
Studying in Turkey: Living away from Home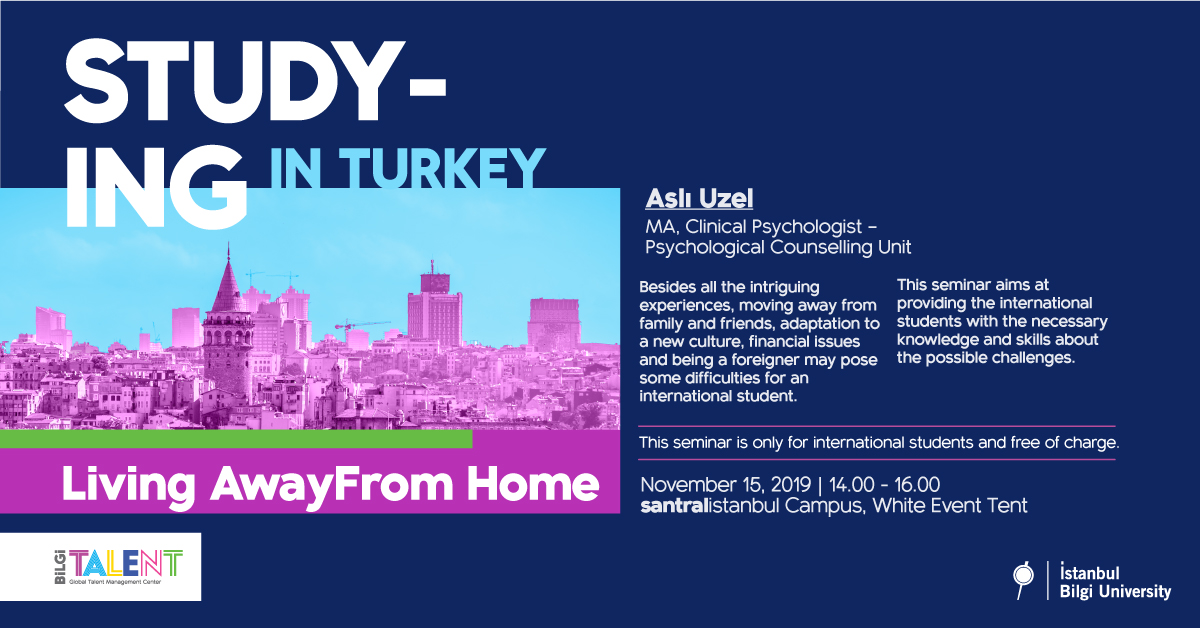 This seminar is held by İstanbul Bilgi University Psychological Counselling Unit and International Student Advising Office.
Besides all the intriguing experiences, moving away from family and friends, adaptation to a new culture, financial issues and being a foreigner may pose some difficulties for international students. This seminar aims to provide insight about the skills and coping strategies for living away from home.
This seminar is only for BİLGİ international students and free of charge.
Date: November 15, 2019
Time: 14.00
Place: santralistanbul Campus, White Event Tent