updated at:
published at:
Exchanges in Communication: A Decade-Long Journey of Media in Turkey (2008-2018)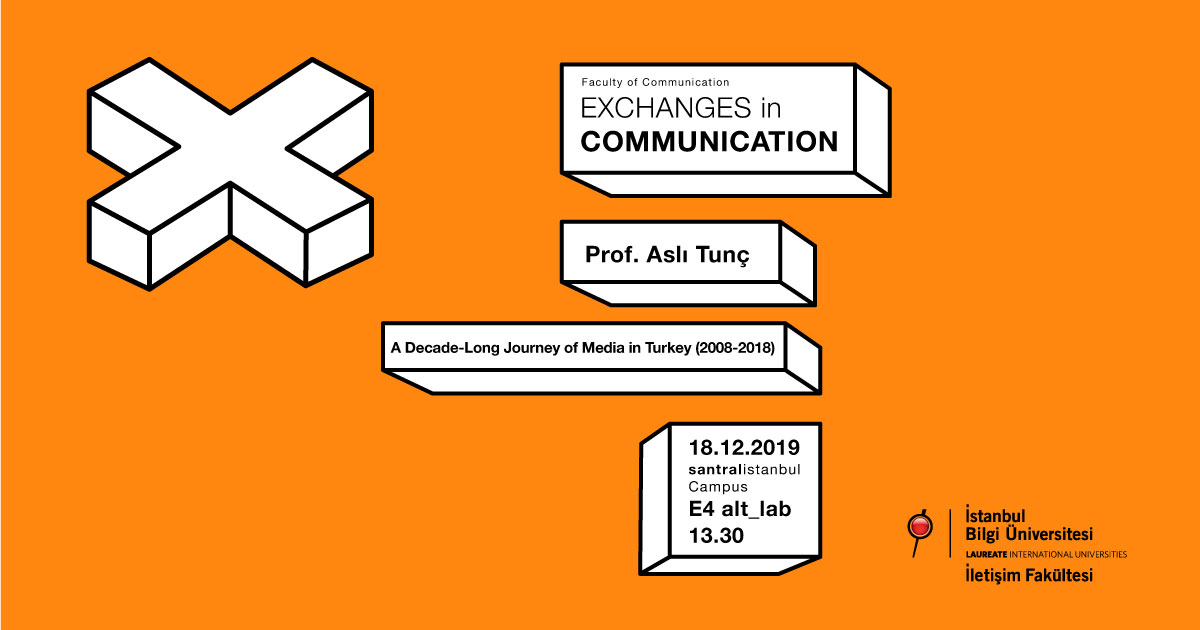 This talk will be on the research process of KONDA Media Report which has been released in November 2019. As the analyst of the report, Prof. Aslı Tunç will be presenting her perspective on the transformation of traditional and digital media use and the conceptualization of the findings of the report. The talk is organized by İstanbul Bilgi University Faculty of Communication.
Date: December 18, 2019, Wednesday
Time: 13:30-15:00
Place: santralistanbul Campus, E4 alt_lab
Prof. Aslı Tunç:
Aslı Tunç is a professor at the Media and Communication Department at Istanbul Bilgi University. She has a BA in communication sciences from Istanbul University and an MA in film and television studies from Anadolu University. She received her Ph.D. in media and communications at Temple University in Philadelphia in 2000. She has given lectures and seminars at universities in the USA, the UK and Greece on the freedom of expression and the media's changing role in Turkey and around the world. She has written numerous publications and country reports on the issues of democracy and media, social impacts of new media technologies, and media ownership structure in Turkey.