updated at:
published at:
Webinar: Applying to Graduate School in the U.S.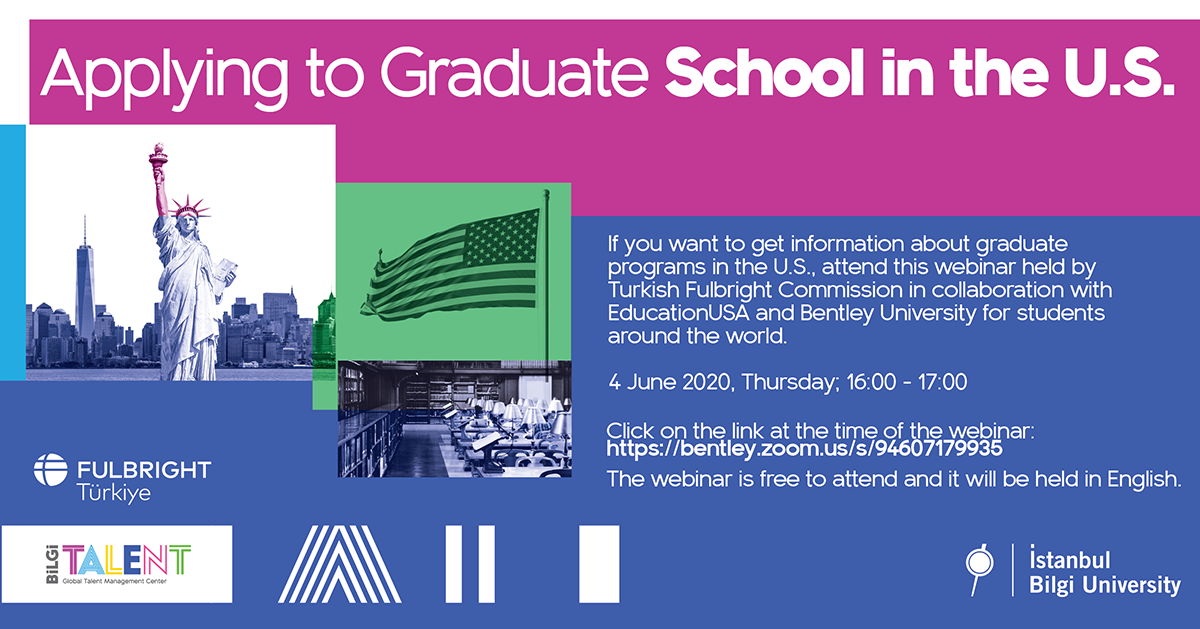 If you want to get information about graduate programs in the U.S., attend this webinar held by Turkish Fulbright Commission in collaboration with EducationUSA and Bentley University for students around the world.
In this webinar, Anya Gelernt-Dunkle, Graduate Admissions Counsellor at Bentley University, will inform participants about the application process of international students to the U.S. graduate schools.
Date: 4 June 2020
Time: 16:00-17:00
Link: https://bentley.zoom.us/s/94607179935 (Click on the link at the time of the webinar)
The webinar is free to attend and it will be held in English.