updated at:
published at:
International Student Advising Office is relaunching the 'Academic Journey & Beyond' initiative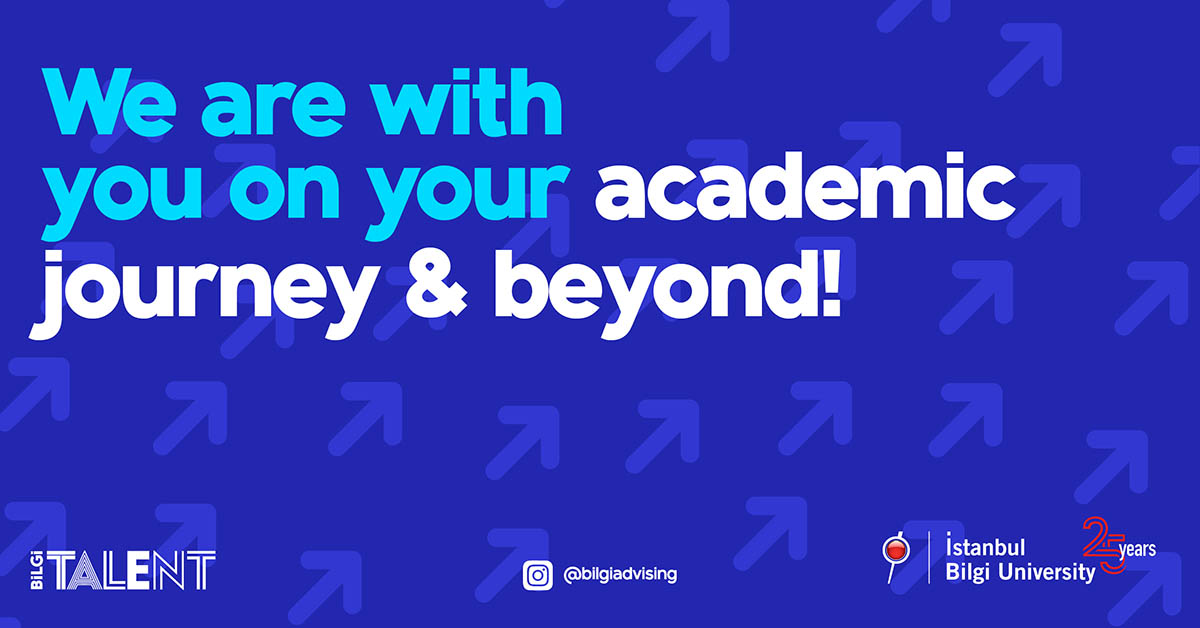 Do you need help planning your education life? Are you thinking of applying for a double major/minor? Are you looking for new paths after you graduate? Look no further!
During the summer break, as an international student, you will be able to get specialized, one-on-one consulting sessions regarding academic procedures, future planning, and many more subjects to be prepared for the upcoming semester. The International Student Advising Office will be working with departments and units around the university to provide well-rounded assistance to you. You will have the opportunity to have a multidisciplinary look at your current status as a student and have guidance in taking steps to ensure that you get the most out of your years here at BİLGİ.
Click here to make a Zoom appointment to get started on the next step of your academic journey.