updated at:
published at:
BİLGİ Legal Clinics initiates 'External Placement' practice with TANI Marketing and Communication Services Inc.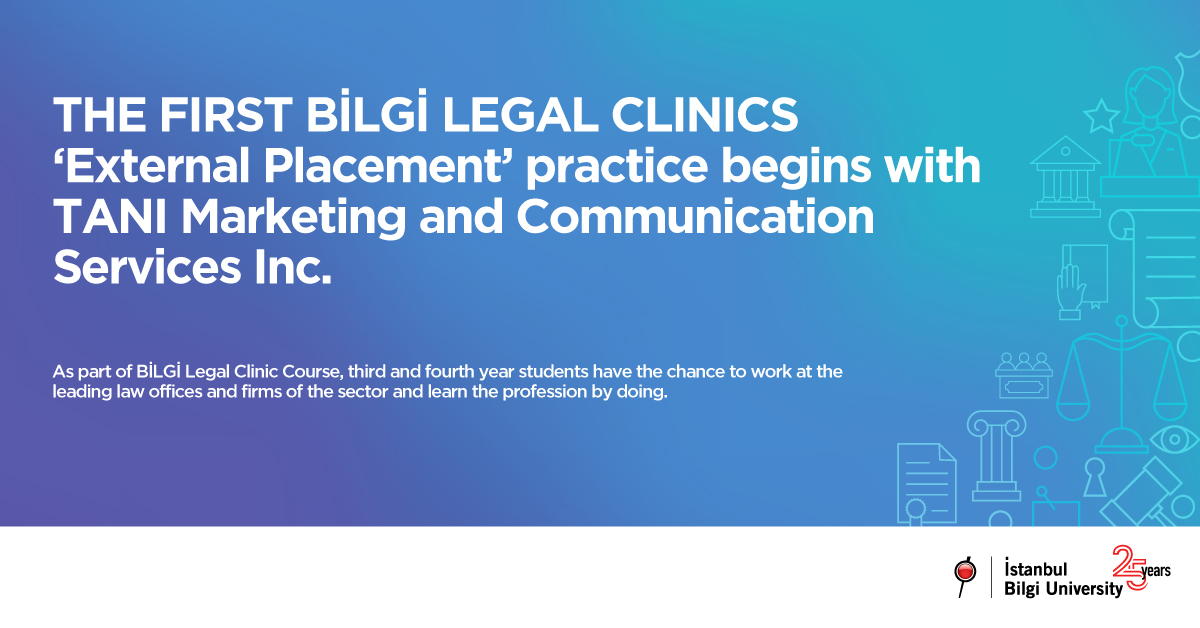 BİLGİ Faculty of Law initiates the practice of external placement that will enable the students to learn their profession by doing within the scope of legal clinics.
BİLGİ Legal Clinics External Placement practice provides the 3rd and 4th year students the chance to experience and learn about different fields of legal practice under the supervision and guidance of a jurist consultant in law offices, law firms, and institutions supporting the program.
Applied Legal Clinic course consists of two parts. In the first part of the course, the foundations of clinical training will be provided and in the second part, external placement method will be implemented. With this method, students will be directed to law offices or firms' law departments by also considering their fields of interests. They will have the chance to work on pro bono and other cases. This course will be taught through learning by doing method and the students will be expected to provide legal support by working on one or two legal files.
In this practice which differs from internship, students will conduct research preferably on a certain number of legal issues or disagreements, the scope of which are specified, under the supervision of the attorney in the supporting institution and they will provide written and/or verbal contribution with regard to the solution of the legal problem in question.