updated at:
published at:
BİLGİ First and Emergency Aid students received prizes in 3rd Üniralli Ambulance Rally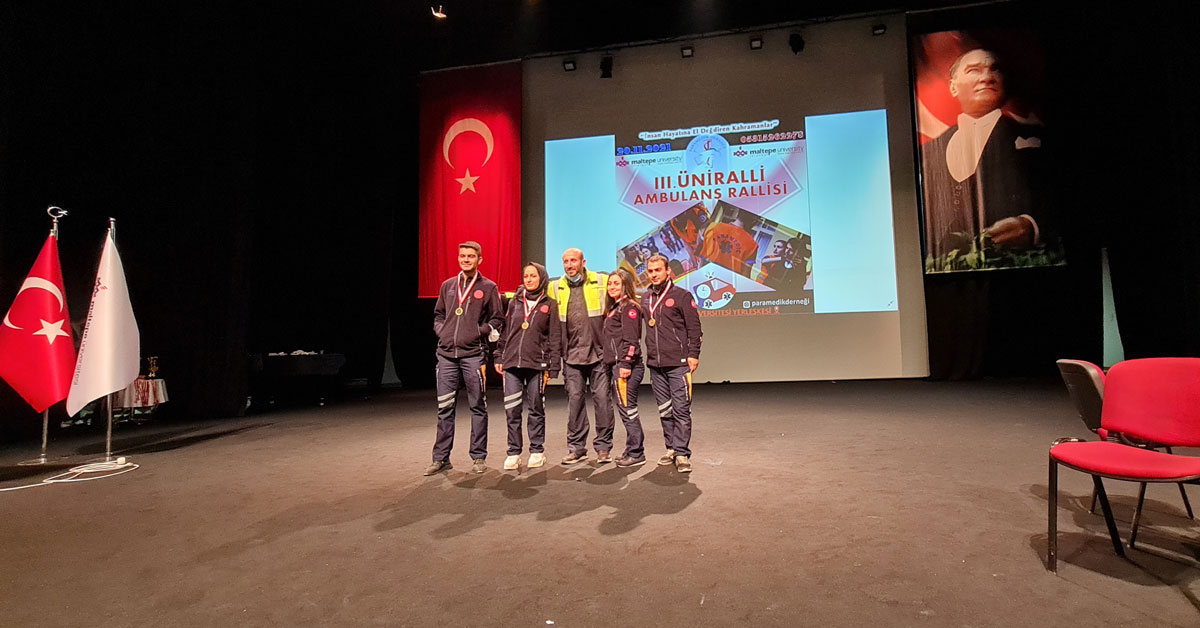 BİLGİ Vocational School of Health Services First and Emergency Aid Program students Abdurrahman Açıkgöz, Berkay Umut Aktaş, Merve Yeşilırmak, and Zeynep Yılmaz have received prizes in the 3rd Üniralli Ambulance Rally organized by Paramedic Association and Maltepe University.
This year, a total of 16 universities participated in the competititon, which was organized to contribute to the development of first and emergency aid program students' approach regarding emergency patients accompanied by prehospital emergency care protocols and information included in the latest handbook.
BİLGİ Students came first in the medical emergencies phase and second in trauma phase.