updated at:
published at:
2022 - 2023 Academic Year Bilateral Exchange & Swiss Mobility Application Call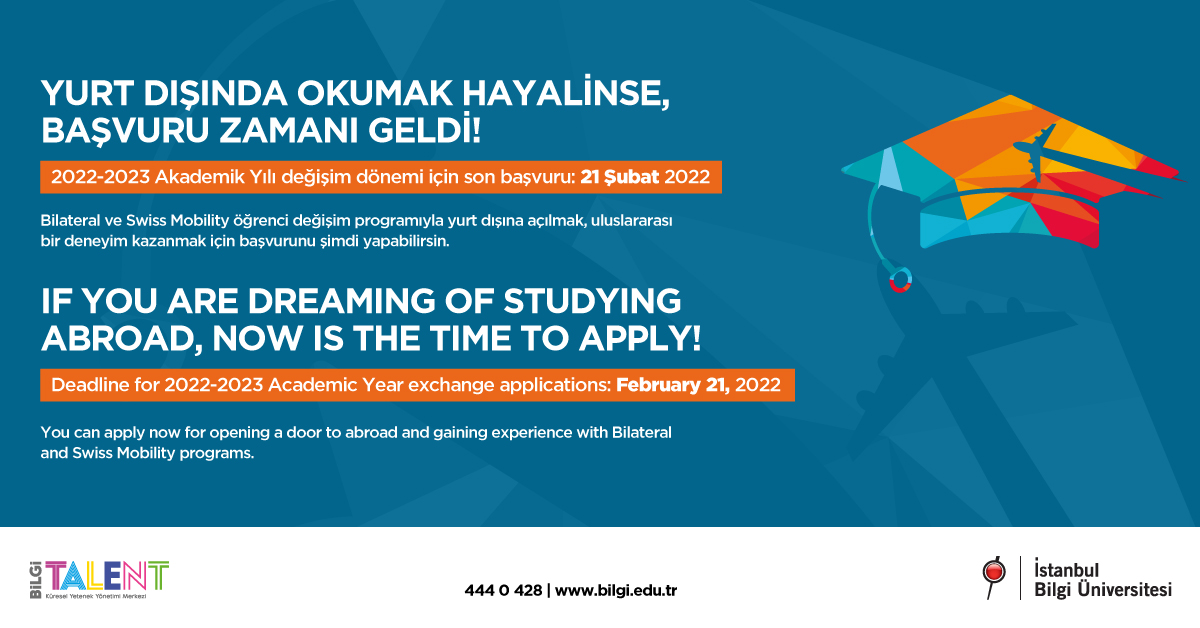 Dear Students,
CLICK HERE to see the application call for students who would like to apply to Bilateral Exchange & Swiss Mobility for the 2022-2023 academic year.
It is important that you read everything carefully and complete your application according to the conditions explained. In order to make sure that everything is clear, the announcement will be updated according to your questions. Therefore, please check the announcement frequently.
The official applications will be taken between January 28th - February 21st, 2022. This application call is announced beforehand to make sure that all students get to know about the conditions and make preparations before applying.
We wish you luck!
Bilateral Agreements Office