updated at:
published at:
If you are dreaming of studying abroad, now is the time to apply!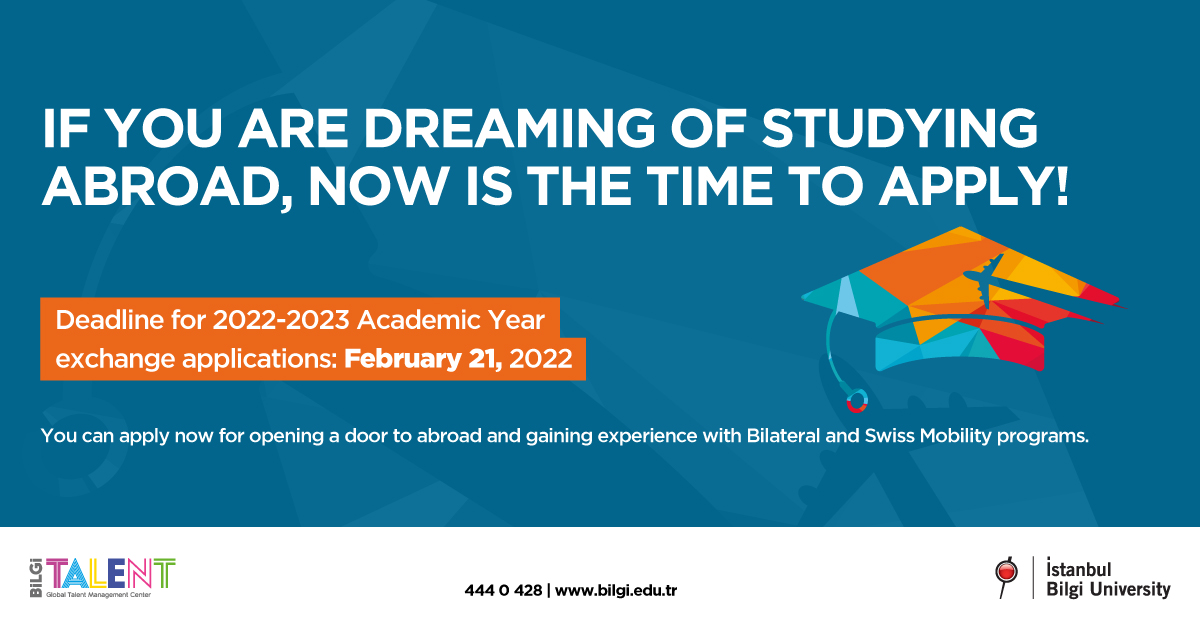 You can apply now for opening a door to abroad and gaining experience with Bilateral and Swiss Mobility programs.
Deadline for 2022-2023 Academic Year exchange applications: February 21, 2022
Click here to apply!