updated at:
published at:
Academic-oriented and full-time - M.Sc. Program in Economics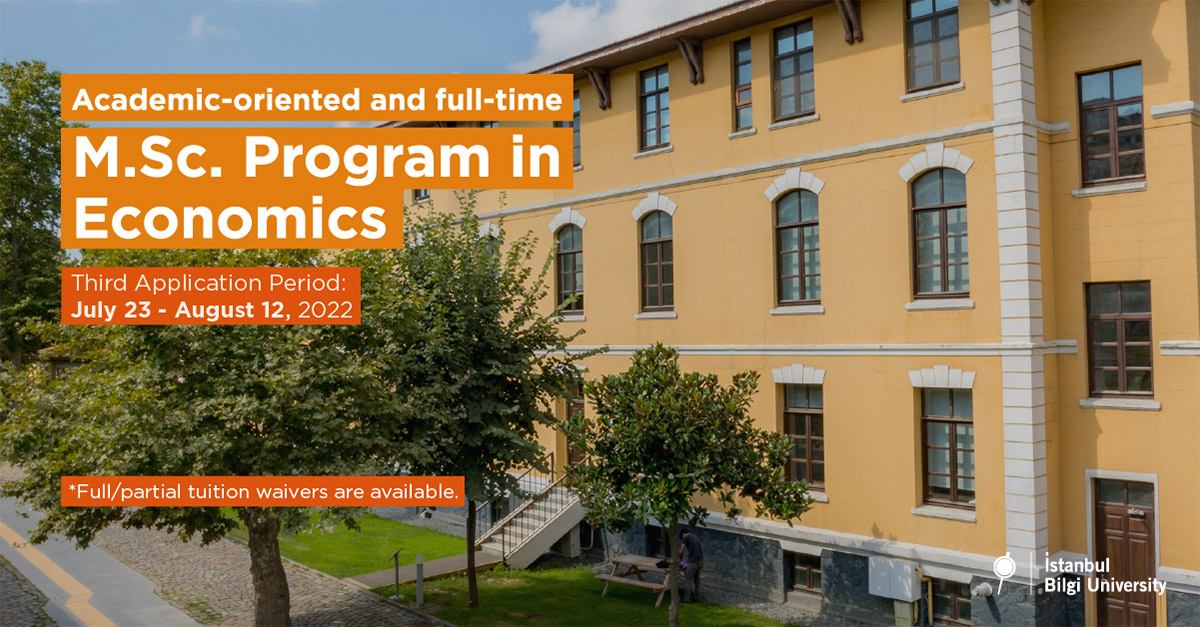 İstanbul Bilgi University M.Sc. program in Economics accepts applications for the 2022–2023 Academic Year.
Third Application Period:
July 23 – August 12, 2022
Applications for the graduate program in Economics are open.
Click here for further details.
Note: Full/partial tuition waivers are available.