updated at:
published at:
BİLGİ-Laureate LPA Program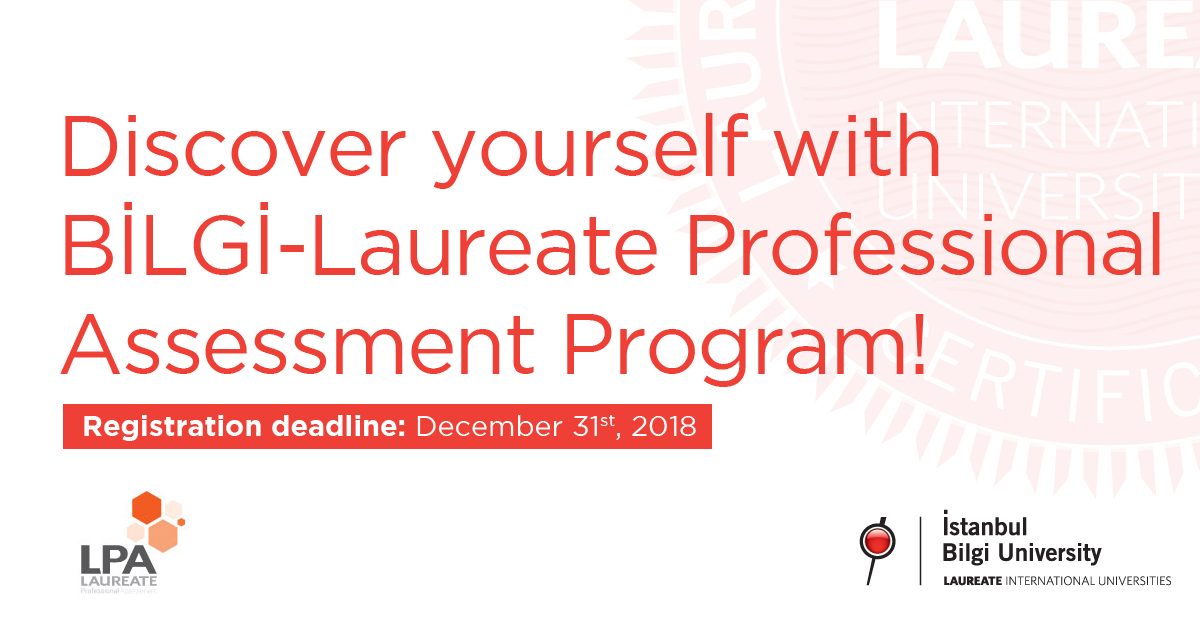 From the moment you step into university life, BİLGİTalent (BİLGİ Career Center) supports you in order to discover your abilities, to develop your competencies, to focus on your goals and to move safely on your professional development journey.
In this journey, we continue to work to bring you the most accurate sources and to guide and inspire you in realizing your life goals as a polar star and to guide you through this.
You can join the LPA Competency Assessment Program to discover your strengths, identify areas of development, and set goals.
Discover your competencies with the Laureate Professional Assessment (LPA) Competency Assessment Program, detailed information to plan your actions for future goals:
http://www.bilgikariyer.com/en/page/bilgi-laureate-professional-assessment-program-90/
With this evaluation process, you will have a self-competence development report. You will have the opportunity to learn about your strengths and development areas and take action to strengthen these aspects.
To participate in the assessment and to get the report, you need to complete the competency assessment test that you can access through the link above. You can take the test at a time or by pausing several times.
Application deadline: 31 December 2018
* Participate in this program is free-of-charge.