Program Structure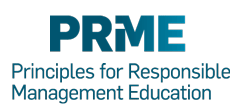 The aim of the Business Administration Program is to acquire research, problem-solving and independent thinking habits for students as well as up-to-date and theoretical knowledge on their field of study. As the academic staff of the Business Administration Department we provide our students who are open to diversity, able to think locally and universally, fond of reading and scrutinizing problems, and conscious of individual and social responsibilities with the opportunity to improve themselves in an international environment.
In parallel with the education philosophy of the department, the curriculum has been created by taking the up-to-date theoretical developments and the new techniques used in the applied studies into consideration. By making use of pedagogical methods such as case study, simulation, and team work, we aim to give our students the habits of discussing in social life, listening to other people, forming view and counter-view as well as the knowledge about their field of study during the courses.
Believing that quality in education can be achieved only through creation and sharing of knowledge, we back our curriculum up with our researches and social responsibility projects. In the same vein, we design different courses and organize workshops and conferences. Thus, we emphasize the interdisciplinary content and application-oriented features of the business administration education.
Our curriculum consists of the specialization courses such as finance, accounting, marketing, human resources, and production management, as well as the basic business administration courses such as economics, mathematics, law, sociology and psychology. The core courses of the program are supplemented with a wide range of electives that help students enhance their creativity and problem-solving abilities and enrich their knowledge on business management.
The academic staff of the program is composed of prominent academics and practitioners who stick to ethical values and put a great weight on entrepreneurial spirit.
İstanbul Bilgi University Department of Business Administration is a member of the "United Nations Principles of Responsible Management Education (PRME)".